Bachelor of Arts Degree in Business Administration in Rome
The Bachelor of Arts in Business Administration is distinguished by its international emphasis. In keeping with the tradition of American business education, the program provides students from diverse cultural and educational backgrounds with a challenging business curriculum in the context of a dynamic learning environment.
We offer numerous merit-based Presidential Scholarships and need-based Assistance Grants.
B.A. IN BUSINESS ADMINISTRATION
Students pursuing a Bachelor of Arts degree in Business Administration at John Cabot University are required to take business-related courses that balance theory with practice, in addition to courses from other disciplines, such as economics, finance, law, or even mathematics aimed at promoting critical thinking in future business leaders. Small class sizes permit most of the upper-level courses to focus on active learning through class discussion and teamwork and allow for an excellent interaction between students and professors with a careful attention to an individual student's needs. All courses emphasize the importance of clear and accurate communication, both written and oral, and require projects, reports, and/or formal presentations. Professors regularly invite renowned guest speakers from the world of business to talk to their students.
The final course of the business program is a capstone course in Strategic Management. This course is taken by students in their senior year to integrate the principles, concepts, and techniques developed in earlier core courses. In this course, they test their understanding of business theory and practice by analyzing an underperforming company and proposing a new strategy to bring the company back to health. Strategic Management makes extensive use of the case-study method of teaching.
Degree requirements for the B.A. in Business Administration.
CAREER OUTCOMES
Students graduating from John Cabot University with a B.A. degree in Business Administration will have acquired knowledge and skills that will allow them to pursue many different career paths, such as:
Management positions of leading international corporations

Business Consulting

Management of family businesses

Entrepreneurship and start-ups

Management of non-profit organizations and social enterprises
Many of our students decide to pursue graduate studies at prestigious universities such as the London School of Economics, Imperial College London, Cass Business School, HEC Paris, ESCP Business School, Grenoble École de Management, MIP Politecnico di Milano, Scuola Superiore Sant'Anna, Copenhagen Business School, Stockholm Business School, Yonsei University, and Purdue University, among others.
PROFESSIONAL DEVELOPMENT
Students of Business Administration are provided with a great number of opportunities to develop their professional skills outside the classroom, always under a careful supervision and guidance provided to them by professors. They develop business skills, for instance, through working on consulting projects for real companies with Learn-Do-Share and JERO International Consulting, becoming a member of JCU's Business Club, or through an internship provided through a JCU's Center for Career Services, which is a career starting point for many of our students.
We collaborate closely with the JCU Institute for Entrepreneurship to prepare students for a successful entrepreneurial career or a career in a start-up. Our students develop an entrepreneurial mindset by taking one of many entrepreneurship-related courses, connecting with start-ups from our network, and participating in international entrepreneurship competitions, such as Enactus.
FEATURED ALUMNI
INTERNSHIP TESTIMONIALS
JCU's Career Services Office connects students with hundreds of competitive internships per semester. By taking advantage of these services, students will graduate from college having already completed an internship working in their desired field. Our students and graduates recently completed internships at Deloitte, Comunità Ambiente, and CRMpartners.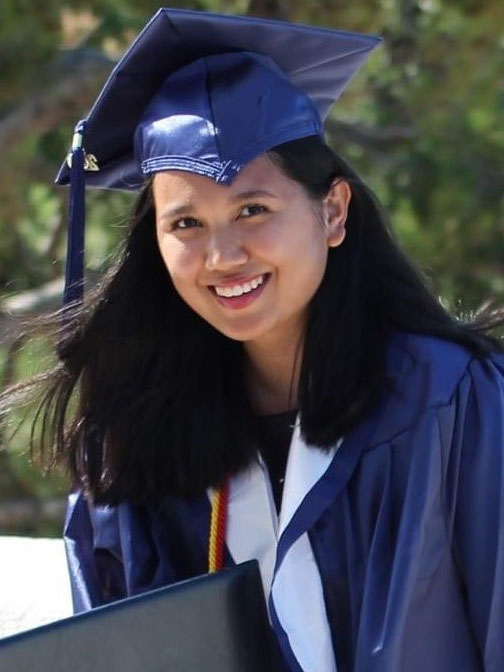 CAROLINE LIQUIT
After graduation, I obtained the position of Risk Advisory Analyst at Deloitte, one of the 'Big Four' accounting firms worldwide. I work in a small team of people who provide consulting services to various companies. Together with my team, I work on the new requirements for the financial reporting of listed companies. I get the chance to work with different companies worldwide, and I find that I now have a better understanding of how culture influences business.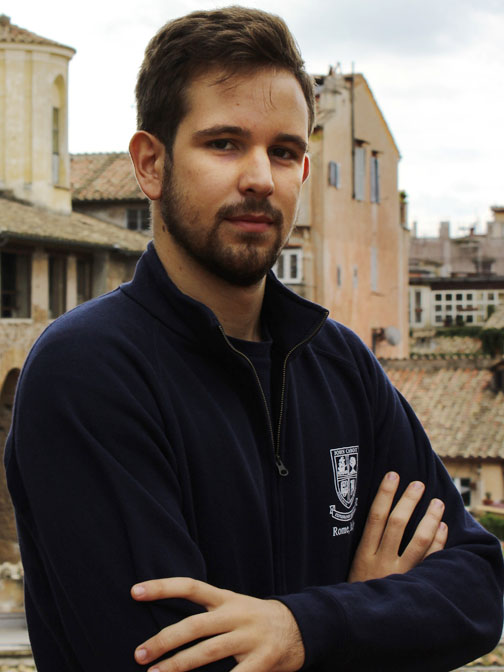 GIACOMO DI CAPUA
I am currently working as an intern at Comunità Ambiente, an Italian company dedicated to environmental conservation and biodiversity. I collaborate with policy researchers in drafting reports and scouting for best practices in the field. This internship allows me to use my International Affairs knowledge to draft policy briefs in both Italian and English, and to work alongside experienced professionals on both local and international projects.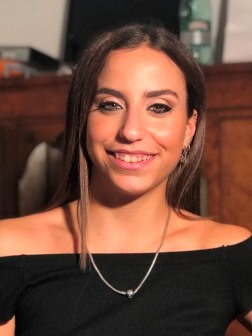 VIOLA DI VEROLI
I am a Sales Consultant intern at CRMpartners, a company that operates in the industry of Customer Relationship Management (CRM) Consultancy. My job is to find leads and help the company throughout the sale process. This opportunity gave me the chance to learn about CRM, an expanding industry that seeks to drive sale growth through tailored customer service. I am always learning something new, and this experience is helping me grow personally and professionally.