President's Welcome Message to New Students
Welcome to John Cabot University, an American liberal arts university in the heart of Rome.
Founded in 1972, John Cabot University is licensed by the Department of Education of the State of Delaware, accredited by the Middle States Commission on Higher Education, and authorized by the Government of Italy to operate as an American four-year university in Rome.
Located in the heart of the Eternal City, in the beautiful compound of the Italian National Academy of Sciences, John Cabot is a unique place. It combines the best qualities of American liberal arts education, with the history and rich cultural heritage of Rome, a city that is at the same time one of the cradles of western civilization and a vibrant center of international life.
There is no better way to prepare oneself for a successful and productive role in today's global world than to choose an education mixing the wealth of a truly international experience with the outstanding qualities of the U.S. university system.
For students interested in the breadth of the liberal arts in majors such as Classical Studies, History, Humanistic Studies, Art History, English Literature, and Italian Studies, as well as for those who want to acquire a more practical and hands-on approach to Business Administration, Marketing, International Affairs, International Business, Economics, Political Science, Psychological Science, and Communications, John Cabot University, is the place to be.
Whether you are considering studying in Rome with us for four years, or as a visiting student for one year or a semester, John Cabot University, with its student body from 80 countries, its prestigious and dedicated faculty, and its rich and rigorous curricular offerings, will provide an unforgettable academic experience whose fruits you will enjoy for a lifetime.
The future of the world points in the direction of globalization, of multicultural challenges, of the increasing demands of a highly technological workplace. I encourage you to join us at John Cabot where you will acquire the intellectual skills to get ready today for the world of tomorrow.
Franco Pavoncello, PhD
President
---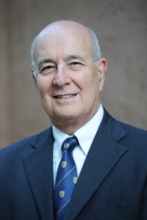 Franco Pavoncello received a B.A. in International Relations and Chinese and Japanese Studies (summa cum laude) from the Hebrew University of Jerusalem, then continued his studies at the University of Michigan, where he obtained an M.A. and a Ph.D. in Political Science.
He has been a member of the faculty at John Cabot University since 1990, where he served as Dean of Academic Affairs from 1996 to 2005 while continuing to lecture in Political Science. In 2005, Franco Pavoncello became Acting President of the University and was confirmed President in April 2006. In Spring 2022, the JCU Board of Trustees renewed President Pavoncello's mandate until 2025.
A leading analyst of Italian politics, Dr. Pavoncello's work has appeared in, among others, the American Political Science Review, the British Journal of Political Science, Asian Studies, and World Affairs. He is also a well-known media commentator on Italian affairs, a contributor to major international newspapers, and appears regularly on radio and television networks, including CNN, BBC, New York Times, Reuters Press and TV, International Herald Tribune and many other media organizations.
Read President Pavoncello's article "The Globalization of Education" in Longitude.