Student Enrollment Profile
As an American liberal arts university located outside of the United States, JCU's student body reflects our commitment to building an international academic community composed of both full-time degree-seeking students and visiting students that fosters intellectual tolerance, freedom and integrity.
Bringing together Italian, American and international degree-seeking students with our visiting American and international students, creates a unique student body that thrives in the open, international city of Rome.
JCU's multilingual and culturally diverse community surrounds us with opportunities to observe, learn, be innovative and creative, and build networks that will create value for the future.
This community allows us to appreciate what it takes to collaborate with others who may seem different until we discover our commonalities. This will distinguish us as we enter into a world where transnational issues present an ever-greater need for mutual understanding and civil discourse.
Total enrollment Fall Semester 2020: 814
Undergraduate enrollment: 778 (Degree-seeking and Visiting students)
Graduate enrollment: 36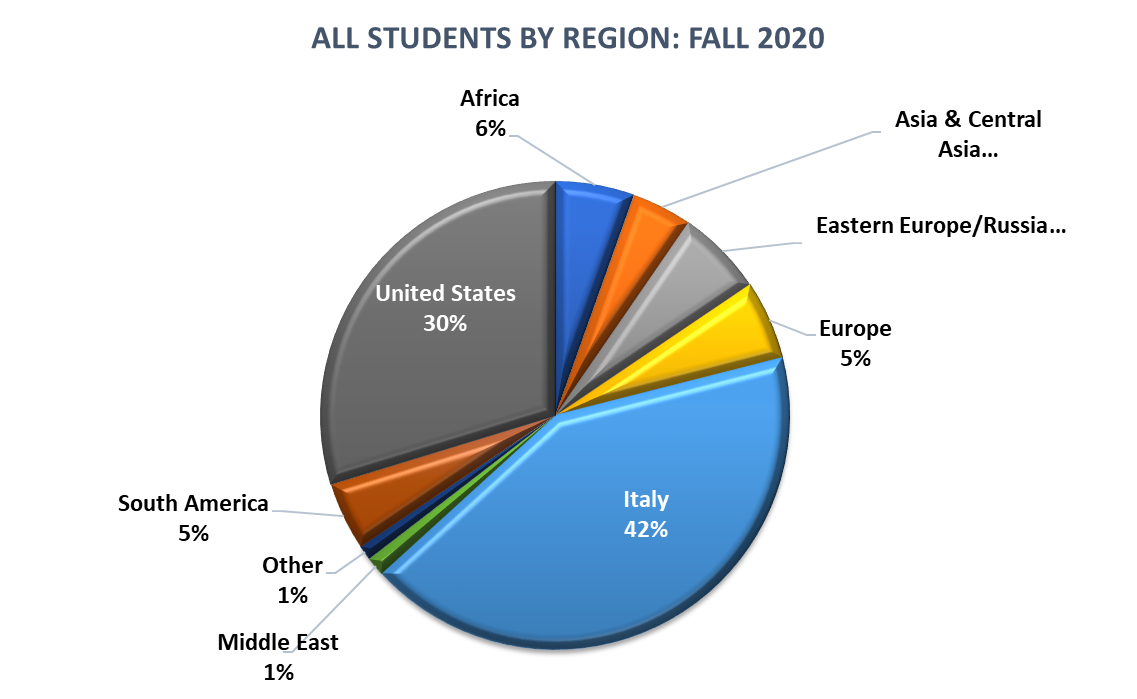 Degree-seeking students:
Enrollment of 675 students from nearly 80 countries
Academic profile
Italian high school degree students: maturità average 83/100: 25th/75th percentile 74/94

U.S. high school degree students: SAT 25th/75th percentile: Math 510/620; Writing 540/640

Total degree candidates retained from Spring 2020: 95%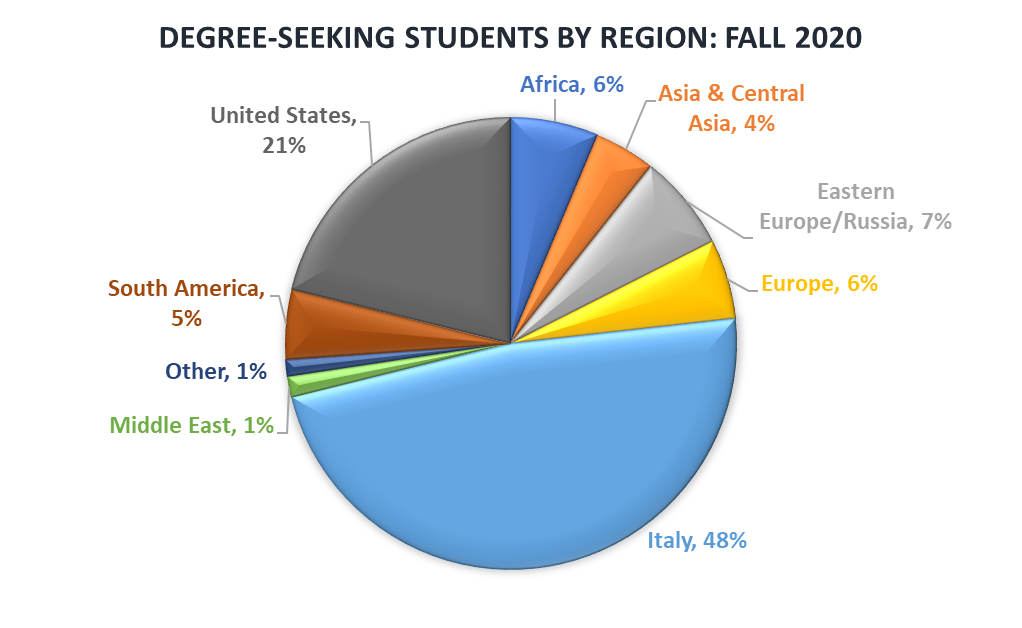 Visiting students:
Enrollment of 103 students.
Geographic origin
United States: New England (13%), Mid-Atlantic (18%) South (15%), Midwest (11%), Far West (28%)

Europe, Asia, and the rest of the world (15%)
Academic profile
Average cumulative home university GPA: 3.50/4.00
Last updated: October 2020 Office of the Dean