Film Appreciation Club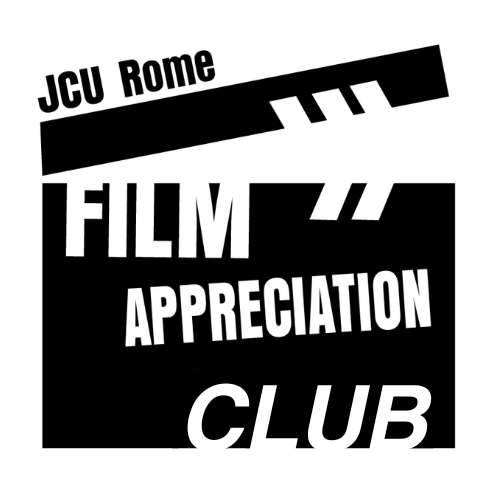 The Film Appreciation Club is a gathering place for film lovers here at John Cabot University. Through our weekly meetings, we provide a space for students of all cultures and backgrounds to connect over their shared passion and admiration for film. This group encourages conversations about the deeper meanings we find in films as well as their social, cultural, and political effects.
Curiosity, learning and expression are encouraged in this group through asking questions, provoking discussions and sharing the emotions that arise through each film. In our meetings we discuss a chosen film each week as well as other forms of media which we consume throughout our time at John Cabot.
This environment is a unique experience that has provided community, support and understanding for its students since its establishment in 2022. United by our shared interest, we aspire to cultivate a safe space for students to share their thoughts, ideas and creativity. The Film Appreciation Club also presents opportunities to further our knowledge and perceptions of films in their entirety through club collaborations and participative events around the university.
To broaden our unique experiences in this club, we collaborate frequently with other clubs in order to diversify our discussions and dive deeper into our understandings of culture, media and our shared humanity.
If you are looking for a creative space to take part in, our club is here for you!
Our Mission
Provide community for students who share a passion for film.

Generate a secure space in which conversations regarding films can progress into a discussion of the deeper meaning behind films, including the social, political, and cultural impact they have.

Creating a safe environment for the discussion of all emotional sentiments inspired through film watching.

Maintaining a respectful atmosphere for all thoughts and ideas to be expressed