Youth Entrepreneurship Ambassador
Program Description
The JCU Youth Entrepreneurship Ambassador (YEA) program provides students the opportunity to assist the Institute for Entrepreneurship in promoting entrepreneurial culture in a collaborative, international and academically rich setting.
Selected YEAs will be entrusted with the development of a self-contained project that will enhance the Institute's ability to achieve its mission. The projects will give students the opportunity to test their existing skills and develop new ones; they will be exposed to many players in the entrepreneurial eco-system and will be able to develop new, enriching relationships; most importantly, their work will directly impact the JCU entrepreneurial community.
Students from all majors are welcome to apply; cross-disciplinarity is an integral part of entrepreneurship. Projects will be decided semester to semester, based on the opportunities identified by the Institute and the skills of successful candidates. YEAs are selected on a competitive basis. If you are interested, send your resume and a statement of purpose to [email protected].
Meet Katya Umanets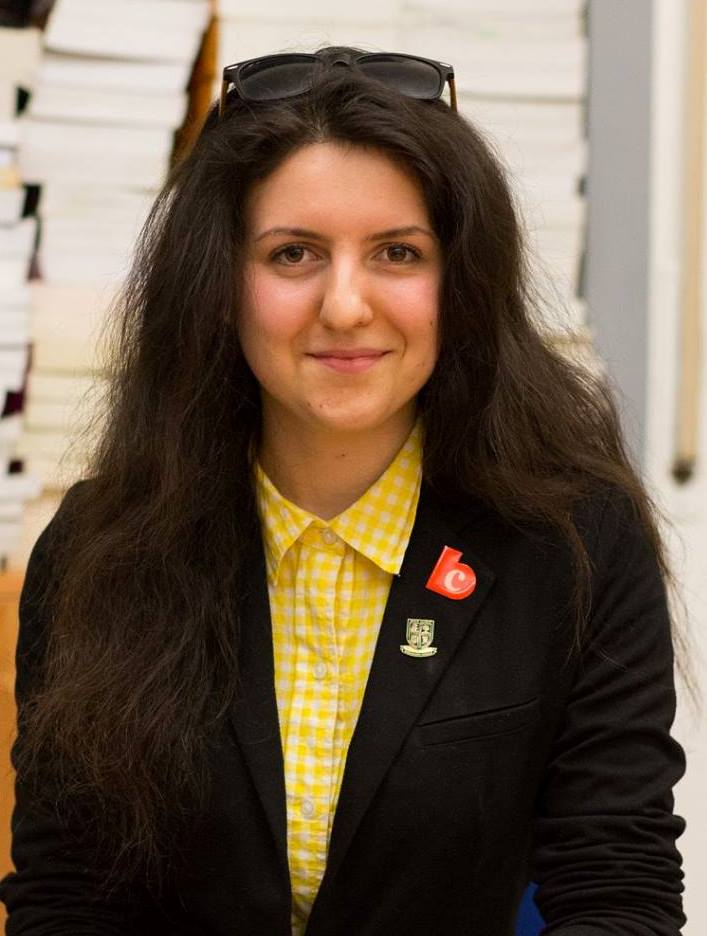 Kateryna Umanets, Marketing major with a minor in Communications 2019, President of both the Marketing Club and the JCU chapter of Universities Fighting World Hunger, rose to the challenge of becoming the first Youth Entrepreneurship Ambassador. Her project consisted of organizing the 2019 Social Change Day, the first in a series of events leading up to the November 2019 pan-university Weekend of Startups. The Social Change Day brought together students and players in the social entrepreneurship arena, for a full immersion day in which they learned about impact banking, fund-raising and business modelling, for successful support of their social entrepreneurship endeavors. The organization of this event involved great responsibility, and Katya made us proud.