The JCU Elevator Pitch Competition
An Elevator Pitch is a quick way of putting across the fundamental elements of a project, a business idea, a social cause or even one's professional qualifications and capturing the other person's attention to prompt him/her to action. The JCU Elevator Pitch Competition is intended as a vehicle to encourage students to develop this specific skill and test it in a competitive environment.

In our contest, the Elevator Pitch takes the form of a one-minute, no visuals presentation in front of a jury. This is the most brutal form of pitch, students who master this can face anything! Intimidating as it might seem, the Elevator Pitch is an opportunity for students to become better speakers in a world that requires a high level of persuasive abilities.
The Pitch is designed to reinforce one of John Cabot graduates' watermark characteristic: poise and an ability to interact with the outside world in a professional manner. It is embedded in several courses as part of the overall assessment, to guarantee appropriate training. In addition, students are provided with the opportunity to practice their pitch and receive feedback by attending sessions organized by SpeakUp.
Participants can choose among these three categories:
Business: you aim to persuade investors to support your business idea financially
Personal: the candidate's answer to the interviewer's question "Why should I hire you?"
Social Innovation: a business idea that incorporates social impact. This category includes Advocacy (a pitch for a social or charitable cause, with a strong call to action eg. donate, join, change habits, promote, etc.) and Think Design (a pitch on how to solve a problem in the design of any type of system. Topics have ranged from redesigning the workplace, creating a community engagement plan to address bias in policing, rethinking the Los Angeles bus ticketing system, and proposing how best to support the introduction of bio based plastics in the American market.)
The winners in each of the three categories (see below) will receive a certificate and prize of either a €100 Amazon voucher or a donation of €100 in their name to a charity of choice.
To participate
1. REGISTER HERE before Monday, March 11
2. Prepare a 1-minute pitch
3. Attend a workshop (optional)
4. Practice, practice, practice!
5. Compete in Round 1 (either March 25 or 26)*
6. The top pitches will be selected and invited to participate in the FINAL on April 1**
Key dates Spring 2019
EPC Workshop I: Tuesday, Mar 19, 10.00 AM (BUS 410, T.2.4)
EPC Workshop II: Wednesday, Mar 20, 10.00 AM (BUS 305, T.2.4)
EPC Workshop III: Thursday, Mar 21, 4.30 PM (MGT 498, T.2.1)
EPC Closed Doors Round 1, Monday, Mar 25, 18.00-20.00, IFE Office (Tiber 1st floor)
EPC Closed Doors Round 1, Tuesday, Mar 26, 18.00-20.00, IFE Office (Tiber 1st floor)
EPC FINAL: MONDAY, APRIL 1, 6.30-7.30PM, TIBER CAFE' (followed by pizza)
For any questions, contact us at [email protected]
*In the first round, students present their pitch in front of a jury, without an audience (closed doors event). The specific day and time will be communicated to students individually after the Registration deadline. You should dress as you would for a business occasion or for a job interview. ONLY in the event of a conflicting class you will be either be able to attend the alternate day or submit a video (no later than midnight on Sunday, Mar 24). Upload the video to Youtube and send the link to [email protected]
**A panel of judges will evaluate the pitches based on:
Substance: clarity and persuasiveness of the argument presented
Delivery: attention to tone, volume, pronunciation and pace
Non-verbal communication, including attire and background
Timing: pitches will be cut off after 60 seconds
Meet some of our past winners

Abby McCutchen
"Because it is so short, only one minute without visual aids, the pitch really helped me identify the core values of my business idea. I believe that it helped me not only define the product, but also our target market." - Read Abby's full Interview
Gina Semensi
"The Elevator Pitch is a great way to practice your public speaking skills, skills that you will use interviewing for jobs, or simply interacting with people in the business world." - Read Gina's full Interview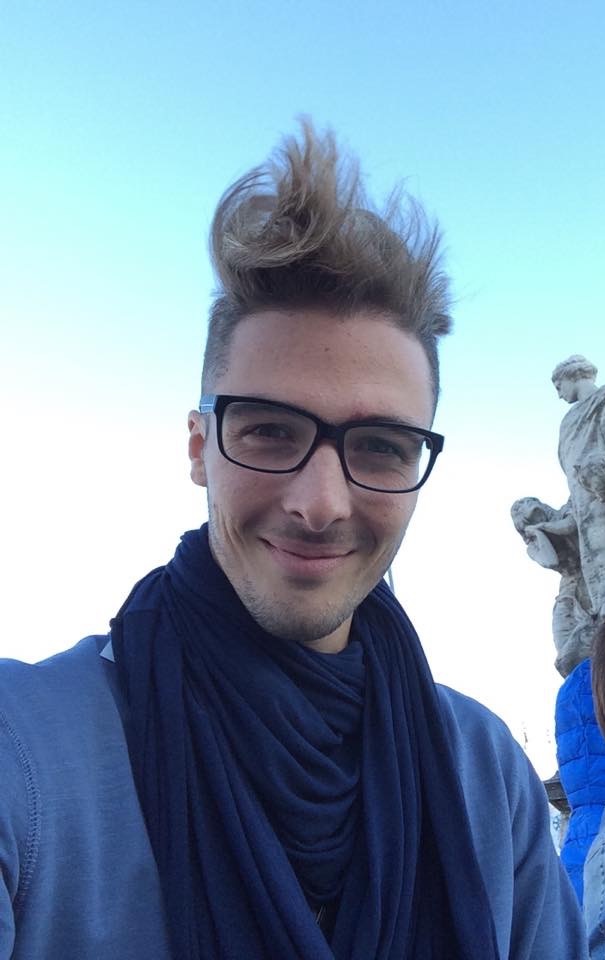 Lucio D'Alessandro
"I think it was a great opportunity because not only did I gain confidence, but it also helped me understand how to be persuasive. Plus, I learned it is not really about how good your idea really is, success is based on the way you present it to others" - Read Lucio's full Interview