JCU Model United Nations Society's 2012 Conference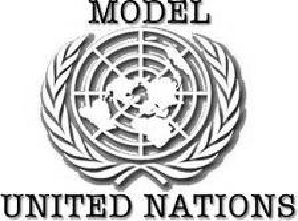 On March 30th and 31st, John Cabot University welcomed two dozen Italian high school students to participate in John Cabot University's Model United Nations (JCUMUN) Conference, sponsored by JCU's Model United Nations Society.
The students debated on the hotly contested topic of Palestinian Membership and Recognition into the United Nations. Throughout the conference, the students debated the position of their country on the issue and represented an interest which could be outside of their own.
On Thursday March 29th, a lecture was held by Professor Luigi Sensi on the Israel-Palestine conflict and prospects for the future. The lecture provided guests with background knowledge for the following day's conference. This was followed by John Cabot's MUN President, Anthony Vanicek, giving a motivating speech on the benefits of MUN and how it has defined his studies.
The conference officially opened on Friday, when guest speaker Ambassador Alberto Schepisi, Visiting Professor of Political Science, gave a brief lecture on the importance of the United Nations in international diplomacy. This was followed by a lecture on the Rules and Procedure of the United Nations by MUN Board Member, Valerio Taverna. As students became more comfortable with public speaking, the conference began to gain pace, with many speakers and quick-thinkers constantly challenging the angles of debate.
On Saturday, the students arrived early and began debating rigorously, writing many working papers with ideas resolving the issue by midday. After lunch, the Conference Chairs were presented with three excellent draft resolutions on the matter, which fostered even more debate. At the end of it all, the mock assembly passed a draft resolution almost unanimously in favor.
John Cabot's MUN Board was very pleased to see the outcome of the 2nd annual JCUMUN and is inspired by the high school students' dedication, research and public speaking skills. The MUN Society Board would like to thank the University's administration, Student Services Office, Faculty Advisor Professor Pamela Harris and the JCU community for their continued support of the club's endeavors.
Further information about the conference is available here.
Debate resources: