Business Club Mentoring Service
The Biz Buddy: Informal mentoring service to freshmen students
Description
"The Biz Buddy" is a service provided by the JCU Business Club to freshmen students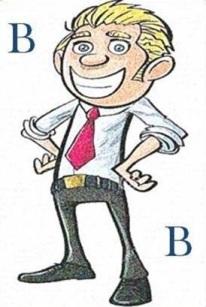 who are either majoring in business-related fields or are still undecided with regard to their academic future.
Mission
The mission of the "The Biz Buddy" service is to serve freshmen business or undecided students by providing assistance, guidance, and mentoring, installing a personal and academic relationship with them, and making them feel at ease in a brand new environment.
The aim is that of being like their older brothers or sisters, more experienced students whom they can trust and rely on.
What do we offer?
We strive to make a difference for ourselves and especially for others. We offer the following services:
Guiding and mentoring first-year business students in a friendly environment about "inside" academic issues

Fostering the development of academic, career, and personal goals and plans

Fostering involvement with the curricular and extra-curricular JCU life

Helping students gain an appreciation for an American education in Rome
Meet the Biz Buddy
"The Biz Buddy" is a group of JCU students with either Sophomore, Junior, or Senior academic standing. They are all part of the JCU Business Club, student-run organization and provider of the service. The members of the club have volunteered to help first-year students because they understand the difficulties and problems one may encounter when approaching a completely new environment and reality, such as the university.
How can you contact us?
For further information or questions please contact us.