Alumni Benefits and Services
Alumni ID Card
Your alumni card is your key to the university. Show it for access to university resources, such as the Frohring Library, on-campus computer labs and recreation services. Order your ID today and take advantage of all that it has to offer you.
Request your alumni ID card by emailing [email protected] and providing the following information:
Your Full Name, exactly as it should appear on your card

The dates you attended JCU, and whether you were a degree seeking or study abroad student

The mailing address to which your card should be sent (and whether it is a home or business address)

A clear photo of yourself (headshots only), attached as a .jpg file
Career Services
The mission of JCU's Career Services is to provide lifelong career services, events, and resources that assist our alumni in all phases of their professional career development. For information about specific services offered to JCU alumni, please visit the Center for Career Services section of our website or contact Professor Antonella Salvatore at [email protected]
Center for Graduate Studies
As an alumna/us you can update your professional skills or explore a new field by registering for one of JCU's graduate programs. Learn more about courses currently offered at John Cabot by visiting the Center for Graduate Studies page.
Frohring Library
As an alumna/us, you have complete access to the Frohring Library and services with a valid Alumni ID card. To learn more about access and use of library facilities, please see the Alumni Services section of the Frohring Library website.
Transcripts
Need a transcript? JCU transcripts can be requested in-person, by mail or fax. Visit our transcript page for more information on how to obtain and pay for your transcripts or download the transcript request form to request a transcript today.
JCU Friendly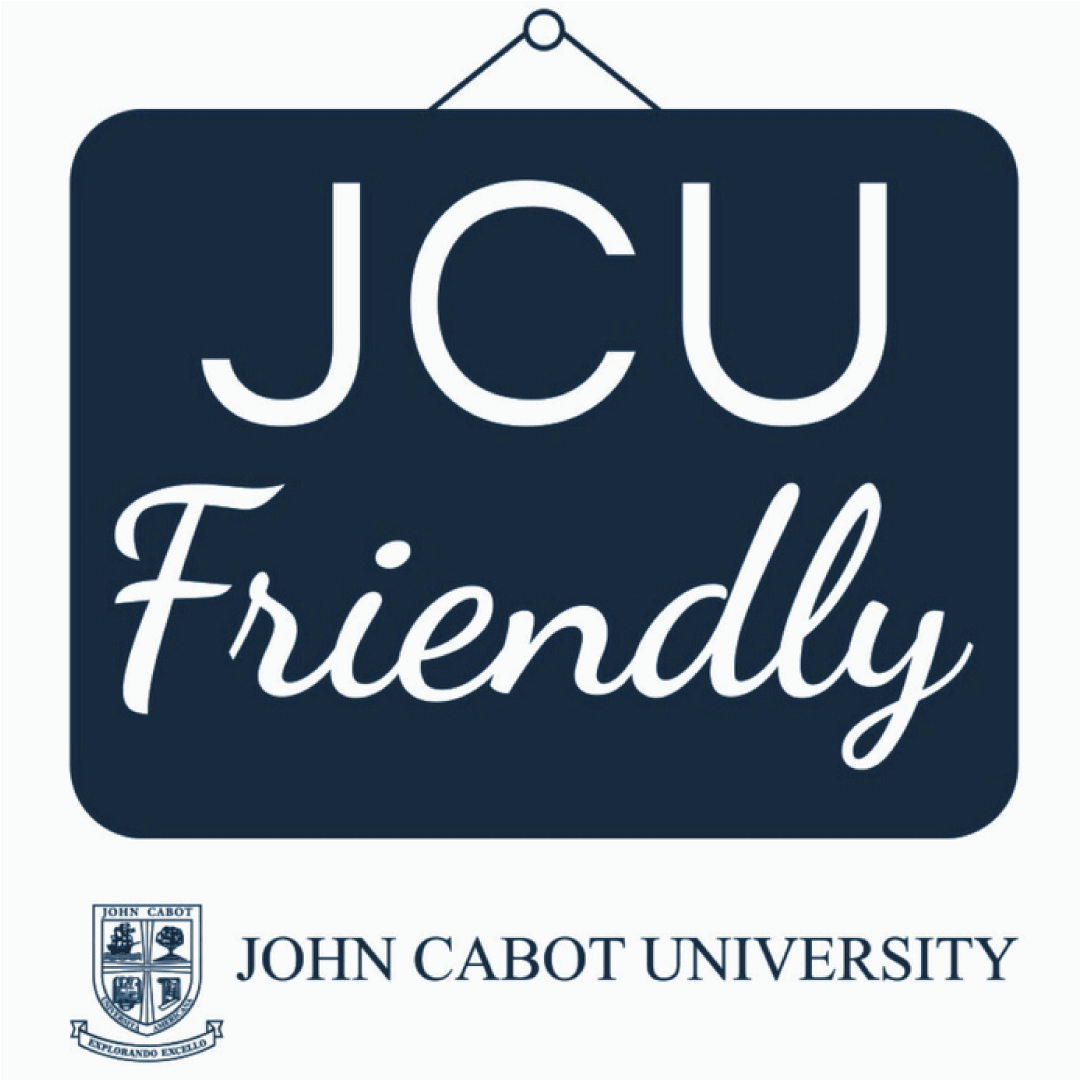 JCU Be on the lookout for the JCU Friendly sticker on the door to stores to get discounts with your JCU Alumni ID.
Campus Tours
Alumni and friends are welcome to visit the University by booking a personalized tour of the campuses. Schedule a campus tour today by emailing [email protected]