Career Services for Alumni
JCU Center for Career Services provides career development, webinars, resources, and networking opportunities to assist JCU Alumni in all phases of their professional career development, including three Career Fairs a year.
Services
Career Planning
The Center offers counseling and support for professional development to JCU Alumni in all phases of their career. Throughout the semester, a variety of seminars, workshops and events as orientation to the job market, is offered. Examples are "How to Write a CV, Resume, and Cover Letter", "How to Prepare for an Interview", "How to Use Social Media in a Professional Manner" and "How to Create a LinkedIn Profile". All the events are open to JCU Alumni: check the complete calendar and sign up at [email protected].
CV Book
At the end of every Spring and Fall semester, we collect the resume/cv of the expected graduates (upon receiving their authorization) to create a book that we then circulate to our partner companies in need of candidates.
Jobs & News Newsletter
Alumni who are part of the network, will be receiving updates with full-time internship and job opportunities in Italy and abroad. Please be aware that applicants have to be in good administrative standing with the University and will need a valid work permit to stay in order to apply, in compliance with local immigration laws.
Testimonials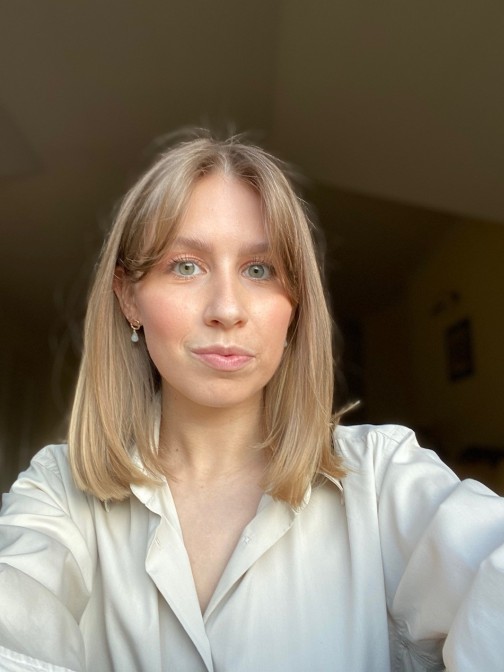 Karolina Godziejewska - International Business
After graduating from JCU in Spring 2022, I obtained a paid internship at KPMG in Bologna, Italy through the JCU Center for Career Services. KPMG is one of the leading firms that provides Audit, Tax & Advisory services. KPMG Audit specifically focuses on assuring the independence of the financial statements of the clients. The audit we perform focuses on general accounting practices present in the company, based on the identification of various risk factors that can impact the financial statements. As an accountant, I work in teams and very closely with the client, to obtain the data and gain insights on the organization. Thanks to this experience, I had the chance to grow not only as an employee but also as a person. This job requires independence, and it helps you develop a good work ethic. I learned to streamline my tasks and work under significant pressure, which is fundamental for my career development.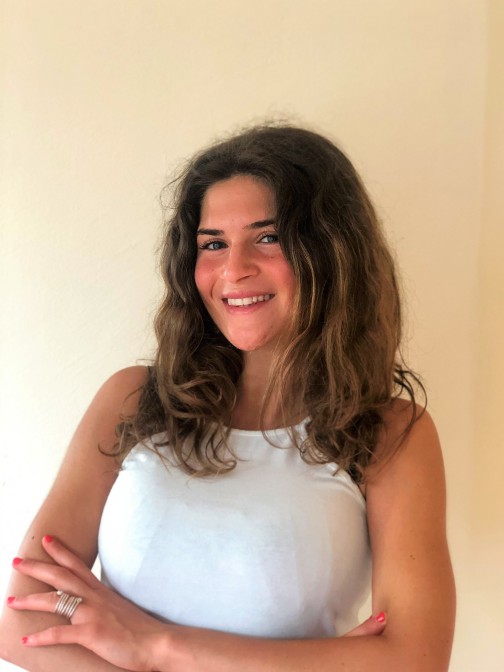 Norma Ambrosio - Marketing and Communications
My name is Norma Ambrosio and in Spring 2021 I graduated from JCU with a B.A. in Marketing and Communications. JCU was one of the best choices I have ever made. I met some of the most important people of my life and I had professors who taught me more than just mere notions. I was very involved in the JCU community, meeting people from all over the world, which fostered my curiosity and confidence. The traits skills I developed at JCU led me to apply for my first internship with Chanel, right after graduation. Then I applied through the JCU Center for Career Services for an internship with Desìo Charming Hotels, which helped me understand that I wanted to pursue a career in the hospitality industry. Today I am 22 years old and I work for the company of my dreams, Rocco Forte Hotels, as regional sales coordinator, the best position I could wish for, considering my young age and experience.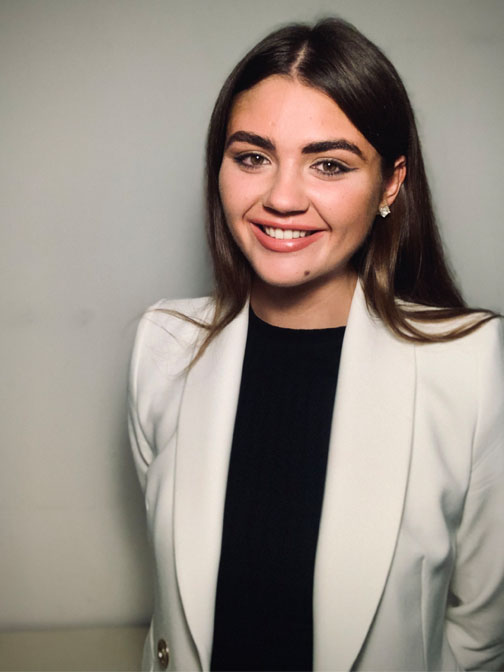 Anastasiia Shmatina - Business Administration
I graduated from JCU in Spring 2018 with a major in Business Administration and a minor in Marketing. I took my first career steps with the for-credit internship in Marketing and Communications in the JCU Career Services Center. The Career Services' team fostered my core values - teamwork, empathy and dedication. I met Messagenius, the company I currently work for, at a Career Fair organized by the JCU Career Services Center. Messagenius is a cybersecurity messaging software for enterprises, and it offered me an internship in Business Development. Shortly after, I obtained a full-time management position in Marketing, and, 3 years later, I was promoted to Vice President of Marketing and Partnerships. To this day, I am grateful to my mentor Professor Salvatore, who taught me the main lesson in life: do not define yourself, thus limiting your potential, before facing a challenge.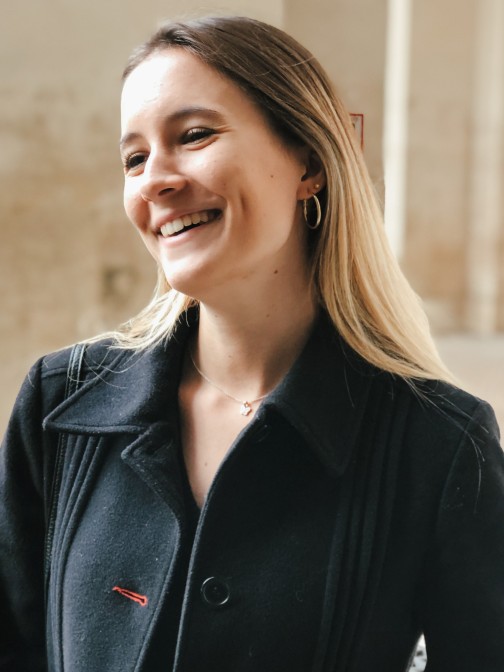 Laura D'Onofrio - Communications
My name is Laura D'Onofrio and I graduated from JCU in Fall 2021 with a major in Communications and a minor in Marketing. After my graduation, I obtained an internship at Edelman through the JCU Center for Career Services. Edelman is a global communications company that helps businesses grow, promote, and protect their brand and reputation. I am part of teams that follow different brands, as well as the marketing team that supports the editing of case videos, and the influencer marketing team. My daily tasks vary between PR activities, influencer marketing, project management, and KPI definition and measurement. Every day, I learn something new. Thanks to this experience, I had the chance to develop my organizational skills, creativity, and leadership, which I think will be fundamental for my career.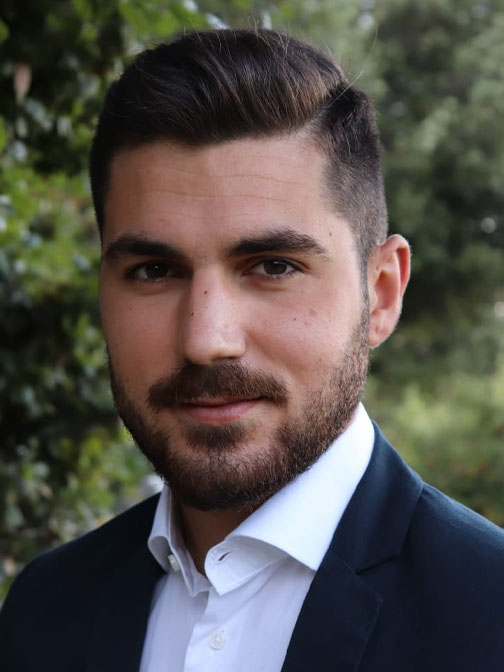 ARISTIDE VERRELLI - ECONOMICS AND FINANCE
Thanks to the JCU Center for Career Services, I obtained an interview with Deloitte Risk Advisory, where I'm currently doing a full-time internship and gaining professional experience in the consulting field. I am involved in several projects that focus on providing risk management and compliance support to companies that operate in different industries. The internship is dynamic and exciting, as I have the opportunity to cooperate with and learn from industry professionals. Thanks to the work experiences and skills acquired at JCU, I had the chance to enter the job market. JCU provided me with all the soft and hard skills that are essential to be competitive in the work environment. Time management, teamwork, and critical thinking are just some of the skills I had the opportunity to hone during my time at JCU.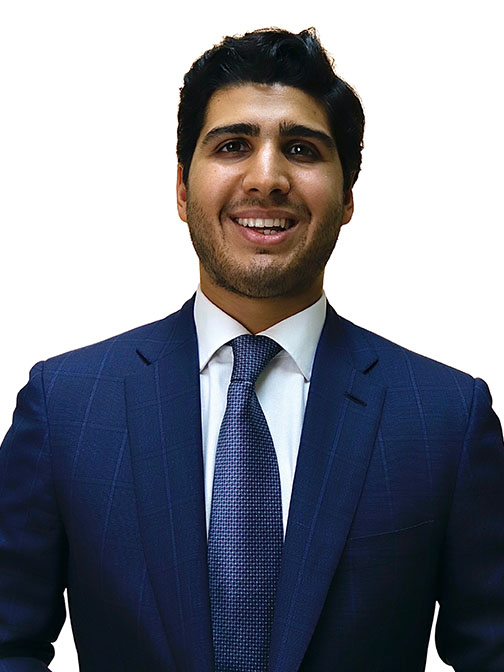 OMAR AZABI - INTERNATIONAL AFFAIRS
I graduated in 2017 with a major in International Affairs. I am the co-founder of CoSign, the first financial guarantor that allows foreign students to access loans in the U.S. While studying at JCU, I have always been committed to gaining work experience in international environments. That is when I discovered my passion for law. I started working for a law firm in Milan, Italy that specializes in cross-border bankruptcy and restructuring. I had the opportunity to advise key banks and investment funds on some of the most known bankruptcy and credit recovery cases worldwide. I later decided to pursue my law degree in San Francisco, with a focus on corporate law for bankruptcy and restructuring. From time management to networking, JCU is among the few institutions that really teach you to think differently. I am now building my own company focusing on serving my community's needs. This would have never been possible without my years at JCU.