Meet Our Alumni Ambassadors
Regional Alumni Ambassadors offer information and guidance to prospective and current JCU students and support the growth of alumni activity by organizing various types of alumni events in their region. The Regional Alumni Ambassador maintains regular contact with the Office of Development and Alumni Affairs in order to make sure the University possesses the most up to date contact information for alumni worldwide. Please see the Regional Alumni Ambassadors role description.
Here is a list of current Alumni Ambassadors in alphabetical order by region. Contact them via LinkedIn (clicking on their name), or write to [email protected]
United States
Europe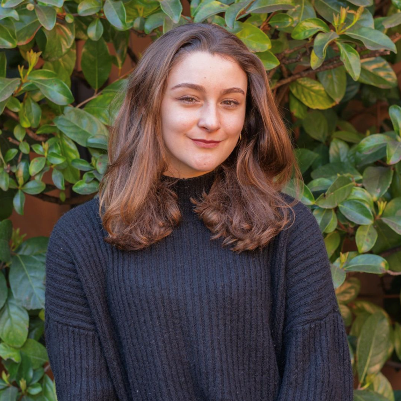 London, UK - Maria Young
Maria Young is half-American and half-Italian, and graduated from JCU with a major in international affairs in 2022. Maria will be pursuing her Masters degree at King's College in London, and would love to help out and meet other JCU alumni in the UK!

Rome, Italy - Anastasiia Shmatina
Anastasiia Shmatina is from Kiev, Ukraine. She came to JCU when she was 17 to study Business Administration, and Marketing as her minor. She got an internship as a Business Developer for an IT security company Messagenius that she met at the JCU Career Fair. After the first two months, she was promoted to a full-time position as a Marketing Manager.

Paris, France - Inès Kuliovska
Inès Kuliovska was born in Sofia, Bulgaria. She went to high school in Paris and moved to Rome in 2010. She graduated from JCU with a BA in International Affairs and Communications in May, 2014. Inès is now back in Paris where she is doing an MBA.