Mission
To provide experiences and education that enhance student career development
To prepare students to a life of community engagement and participation
To connect educational goals with service to those in need
With an emphasis on fieldwork, the Service Learning project increases the exposure of John Cabot students and graduates to front-line humanitarian services. Participants will develop critical thinking and problem-solving skills while viewing issues from multiple perspectives. The knowledge and skill-building experience gained from on-site internships will expose participants to career opportunities and allow them to successfully transition into a work environment in the humanitarian field.
The Service Learning project also encourages personal growth and development. Participants will have the opportunity to reflect on values and beliefs, cultivate a sense of responsibility, and positively engage in the community. The experience will help develop civic engagement and integrate service learning into everyday life, long past the end of the internship.
Through students' and alumni's participation in Service Learning, John Cabot University will also help with the development of vulnerable areas and populations in Rome or other locations. The University will continue building and strengthening an ongoing relationship with the partner organizations, providing much-needed skilled and professional human resources to assist them in carrying out their missions.
Service Learning Testimonial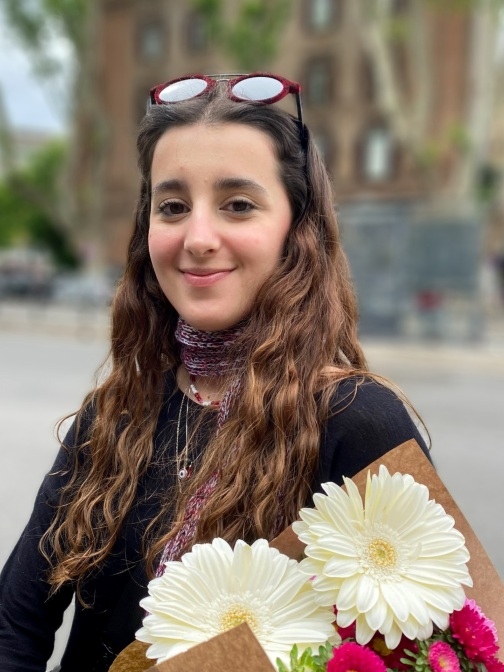 Emilia Lopez Ortega
My name is Emilia Lopez Ortega and I am majoring in International Affairs with a minor in Business Administration. In Summer 2023 I obtained an internship through the JCU Center for Career Services, with the International Union of Superior Generals (UISG) in the Department of Catholic Care for Children International (CCCI). Catholic Care for Children (CCC) is an organization of religious sisters that started in Uganda to reduce the number of children in orphanages. As an intern, my work was to collect documents, classify new information, contact different country coordinators of CCC, and write articles for the website. I kept a journal with all my tasks and due dates, and attended trainings that helped me come up with solutions on childcare reform. I also worked closely with other UISG departments focused on human trafficking, safeguarding, and refugees. I would recommend this internship to other students and alumni since it has helped me with my problem-solving, social, and writing skills.