Student & Alumni Testimonials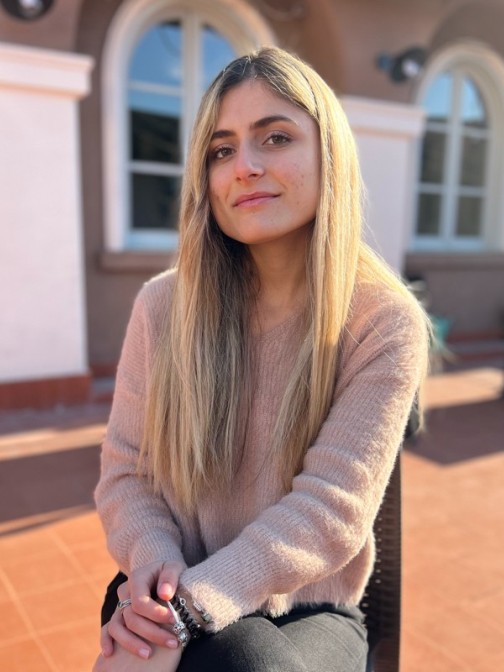 Michaela Papavero - International Affairs
In Spring 2022 I had the opportunity to intern at L'Arche - Il Chicco, a community for people with intellectual disabilities. My main task consisted in monitoring the Italian grant system to help Il Chicco implement some of its new projects to improve the wellbeing of the community. I also translated documents, wrote short stories for the newsletter, and helped interview some of the community's members to make a video for social media. It was a formative and fulfilling experience. It gave me an insight into how a private volunteer organization works, it strengthened my time management skills and flexibility, and increased my productivity. Most of all, this internship gave me the possibility to interact with a different reality, both from a professional and a human perspective. I highly recommend applying for an internship through the Center for Career Services, because it gives you the tools necessary for your academic and professional career.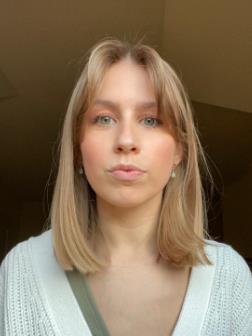 Karolina Godziejewska - International Business
My name is Karolina Godziejewska and I'm a senior majoring in International Business and minoring in Marketing. I have recently started a content marketing internship at DayBreakHotels, an innovative day-use booking service. As the person responsible for creating content for English-speaking markets, my work consists of updating the company's website while incorporating SEO techniques to improve positioning and reach, with tools such as keyword analysis. The internship has allowed me to immerse myself in Italian work culture and build new connections. The SEO skills that I am developing and the valuable work experience I am acquiring at DayBreakHotels will contribute to my future career. I would highly recommend this internship to all JCU students who are interested in marketing because it's a great way to build your resume and successfully enter the job market.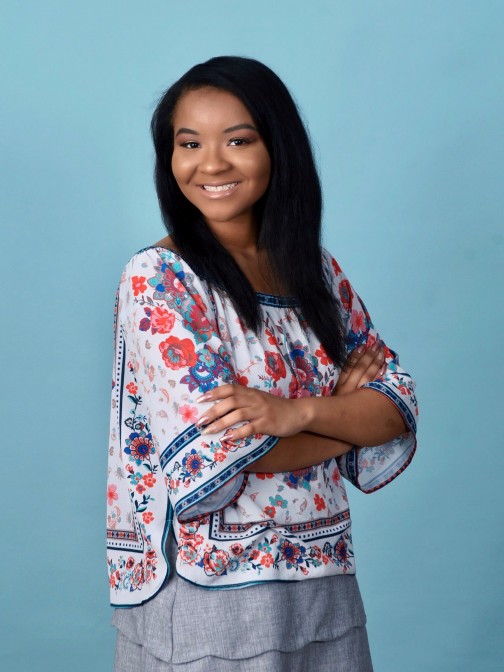 Christina Gambrell - Marketing
My name is Christina Gambrell and I am a Marketing major from Loyola University in Maryland. I studied abroad at John Cabot University in Fall 2021. My internship in the JCU Marketing office required me to assist in the management of JCU's primary and secondary social media channels, compile social media reports, and assist in the optimization of the Admissions blog. I enjoyed my internship because it helped me develop my skills in marketing, social media, and writing. Thanks to this internship, I feel more prepared for a future career in marketing. I would recommend this internship to other students who are interested in marketing and want to gain hands-on experience in writing and social media management.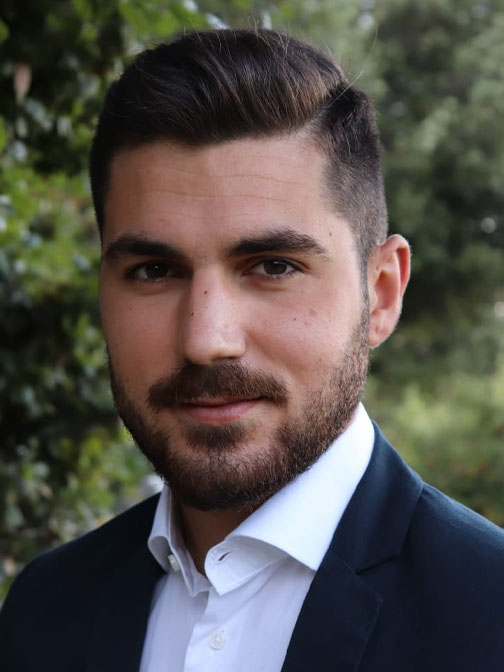 Aristide Verrelli - Economics and Finance
Thanks to the JCU Center for Career Services, I obtained an interview with Deloitte Risk Advisory, where I'm currently doing a full-time internship and gaining professional experience in the consulting field. I am involved in several projects that focus on providing risk management and compliance support to companies that operate in different industries. The internship is dynamic and exciting, as I have the opportunity to cooperate with and learn from industry professionals. Thanks to the work experiences and skills acquired at JCU, I had the chance to enter the job market. JCU provided me with all the soft and hard skills that are essential to be competitive in the work environment. Time management, teamwork, and critical thinking are just some of the skills I had the opportunity to hone during my time at JCU.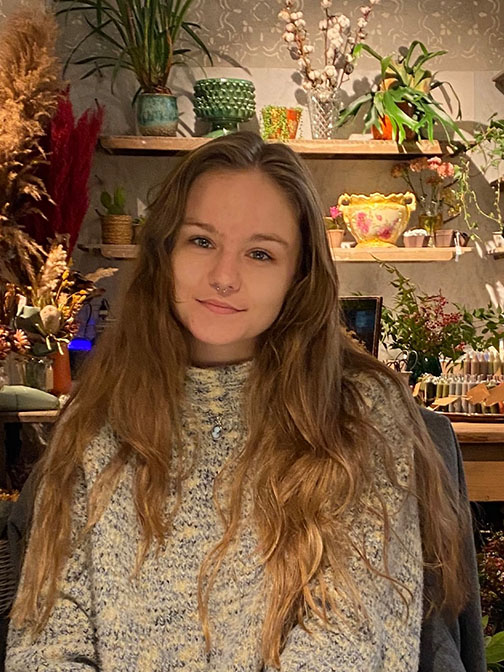 Savannah Shaon - Art History MA
I'm a Master's student currently in my thesis semester, which includes a professional development component that requires around 10 hours of work a week. I was offered a research internship with ARCA, (the Association for Research into Crime against Art). My duties include researching names of potentially illicit art dealers or situations concerning heritage crime. Much of my work involves finding connections between art dealers and collectors and building profiles with pertinent information. Working for ARCA has equipped me with better research tools that I will use moving forward towards my Ph.D. This internship will help you hone your research and writing skills, and it will provide a unique look at the art market and art historical study. I would recommend this internship to anyone interested in art history, the legal system, museum studies, archaeology, or the intersection between art and crime, because it allows students to experience a different side of academia and a particularly specialized field.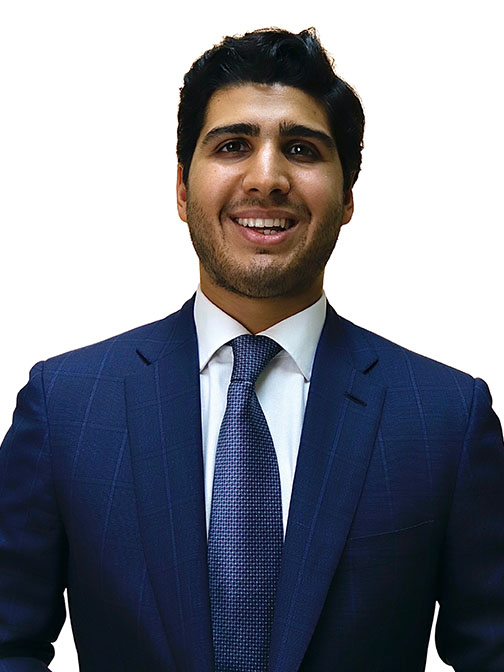 Omar Azabi - International Affairs
I graduated in 2017 with a major in International Affairs. I am the co-founder of CoSign, the first financial guarantor that allows foreign students to access loans in the U.S. While studying at JCU, I have always been committed to gaining work experience in international environments. That is when I discovered my passion for law. I started working for a law firm in Milan, Italy that specializes in cross-border bankruptcy and restructuring. I had the opportunity to advise key banks and investment funds on some of the most known bankruptcy and credit recovery cases worldwide. I later decided to pursue my law degree in San Francisco, with a focus on corporate law for bankruptcy and restructuring. From time management to networking, JCU is among the few institutions that really teach you to think differently. I am now building my own company focusing on serving my community's needs. This would have never been possible without my years at JCU.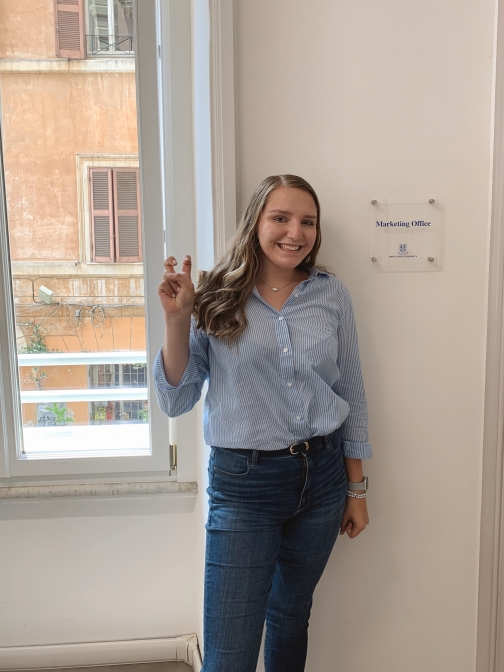 Christina Salomon - Strategic Communications and Geography
My name is Christina Salomon and I studied abroad at JCU during the summer of 2021. My home university is Texas Christian University in Fort Worth, Texas, where I am a Strategic Communications and Geography double major. During my time at JCU, I did an internship in the Marketing Office. I mainly focused on creating social media posts and writing blogs, with an emphasis on study abroad content. I was able to develop my writing skills through blogging and copywriting. I also learned Search Engine Optimization, while improving my time management and communication skills. I would recommend all students to take advantage of the internship opportunities offered by the JCU Center for Career Services. Not only will they receive constant support, but they will also learn what they may want to do in the future and gain hands-on experience that will help them grow.