Calendar of Events
Registration is required for all events. All activities are in English and are online unless otherwise specified. Please return to this page for updates during the academic year. Italy Reads offers opportunities for high school students to acquire valuable experience in the context of Percorsi per le Competenze Trasversali e per l'Orientamento (PCTO) (ex-Alternanza Scuola Lavoro (ASL).
Each year, nearly 200 teachers and their students participate in Italy Reads or one of the other Programs for High Schools offered free of charge by John Cabot University. Many students earn a significant number of hours for PCTO for their participation in Italy Reads.
See Programs for High Schools or Programmi per le Scuole for more information or contact [email protected].
Italy Reads is featured in The Margaret Fuller Society's Newsletter Conversations
The Margaret Fuller Society featured John Cabot University's Italy Reads Program in its newsletter Conversations, Fall 2022. The long-standing Italy Reads program is honored to have the opportunity to collaborate with the Margaret Fuller Society. Teachers participating in this year's Italy Reads Program are invited to consider participation in the Call for Papers for the American Literature Association Conference in Boston and in the Teaching Award to Support Racial Justice. This is an excellent opportunity to share the work done by teachers and students in the context of the Italy Reads Program
Italy Reads 2022-2023 Margaret Fuller's Summer on the Lakes in 1843
All Italy Reads participants are invited to consult the page Italy Reads Resources for Teachers. This collection of resources is compiled each year by the JCU librarians. It includes the presentations of Lesson Plans on the author and the work prepared by JCU professors and by Italy Reads high school teachers who attended the relevant Professional Development Course during the preceding Spring Session.
Keynote Address
October 18, 2022. This public event is the annual kick-off for the Italy Reads Program. Dr. Simon discussed Fuller's work from an eco-critical perspective touching on settler colonialization, land and Native Americans, and social justice. She addressed the literary form of journaling and the collage-type structure of Summer on the Lakes in 1843. Professor Simon was introduced by Professor Sonia Di Loreto, President of the Margaret Fuller Society, professor of American Literature, Dipartimento di Lingue e Letterature Straniere e Culture Moderne, Università degli Studi di Torino. Read about the Keynote Address.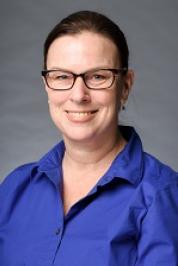 Katie Simon, Ph.D., Georgia College
Keynote Address Thinking through Fuller: Environment, Aesthetics, and Social Justice
This talk will approach Margaret Fuller's work from an eco-critical perspective touching on settler colonialization, Native Americans, and social justice. It will address the hybrid experimental form of Summer on the Lakes in 1843, connecting it to Fuller's socio-ethical commitments and to her increasing political radicalism. Redrawing the lines of influence, this talk situates Fuller at the center of a literary movement, central to more well-known male figures in the Transcedentalist movement.
Katie Simon grew up near Los Angeles, California, in the shadow of the Sierra Madre mountains. She spent many years in the San Francisco Bay Area, and received her Ph.D. in English from the University of California, Berkeley. She is now an Associate Professor in the English Department at Georgia College, and is also affiliated there with the Program on Women's and Gender Studies. Her research and teaching interests focus on nineteenth-century American literature, Critical Theory, and Eco-criticism. Her published work on Thoreau appears in: ESQ: A Journal of Nineteenth-Century Literature. A recent piece on Transcendentalism and the Black Atlantic appears in The Transparent Eyeball. Other work focuses on autobiography, women's spiritual movements in the nineteenth century, Flannery O'Connor and the Anti-Pastoral, and has been published in various venues such as: Eighteenth-Century Fiction; Women's Studies: An Interdisciplinary Journal; and Bad Subjects: Political Action for Everyday Life. She is currently at work on a book on Transcendentalism and Race, which features a chapter on Margaret Fuller, and an edited collection on Southern Ecocriticism, focusing on Race and Social Justice. She has been awarded an NEH Summer Fellowship to study Transcendentalism in Concord, MA, and was proud to receive an Excellence in Teaching Award in 2014 from Georgia College. She and her husband live in Milledgeville, GA with two cats and a dog, and they are the proud parents of a son who is in his first year of college.
Recent publication: https://emersonsociety.org/the-transparent-eyeball/transcendentalism-and-the-black-atlantic/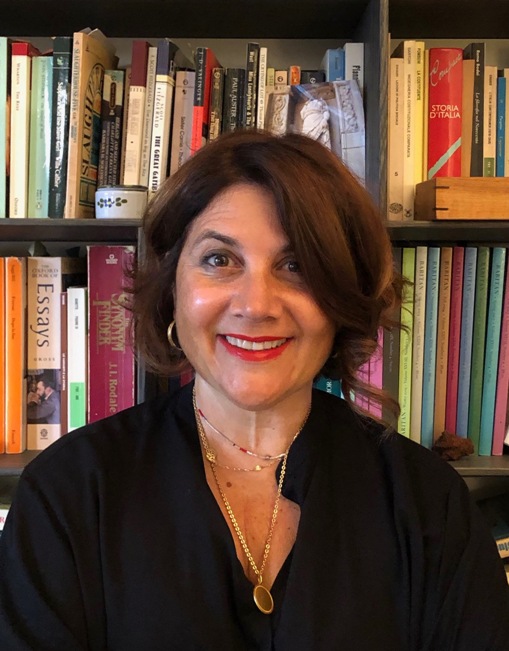 Sonia Di Loreto, Ph.D., Università di Torino
Margaret Fuller spent a couple of crucial years in Rome, arriving in the "eternal city" in 1847. Unlike many travelers who saw Italy exclusively in terms of its glorious past and artistic relics, Fuller was able to focus on Italy in its contemporary actuality of political turmoil. In this presentation we will walk with Fuller to some of her Roman places, and we will meet some of the people participating in her network of international and cosmopolitan relations, with whom she shared projects of a republican future.
Sonia Di Loreto was born in Rome, lives in Milan and teaches in Torino, where she is Associate Professor of American Literature. Her classes focus on early American literature, Nineteenth Century American literature, transatlantic print culture, and Black women writers. She spent years criss-crossing the Atlantic, and received her PhDs from Università di Roma Tre and from Rutgers University. Her current research centers on Margaret Fuller's transnational network, and her book aims at reconstructing the web of communication – especially epistolary exchanges—that Margaret Fuller established and maintained in Italy and Europe. She is project manager of a Northeastern University based Digital Humanities project, the "Margaret Fuller Transnational Archive" (MFTA), and she is honored to serve as the current President of the Margaret Fuller Society. She misses Fall season in the U.S., but loves to spend time in her Testaccio neighborhood.
Links:
Margaret Fuller Society webpage: https://margaretfullersociety.org/
Margret Fuller Society Newsletter: https://margaretfullersociety.org/newsletter/
S. Di Loreto, "Margaret Fuller's Archive: Absence, Erasure, and Critical Work": https://19.bbk.ac.uk/article/id/1478/
Interview and Digital Newsletter Project
Students attend public lectures, interview speakers, and work in teams to create a digital summary of their work. This activity is ongoing from October through February. Teachers interested in enrolling their students in this project should register for the Italy Reads program.
22 February, 3:30-5:00pm, (Online). Students will present their final work. Register to attend the final presentation.
Volunteer Mentors
October through April: JCU students meet with high school students, in-person or online, to discuss (in English) Margaret Fuller's, Summer on the Lakes in 1843, her life and the social context in which the book was written, and its relevance to today. Topics of discussions include the literary structure of the travel journal, the tension between a just society and America's westward expansion, the history of feminism, women and journalism, etc...
JCU students: Visit the Volunteer for Italy Reads page for more information and scheduled training sessions.
High school teachers: Register to participate in the Italy Reads Program and receive more information using the Italy Reads Teacher Registration Form. Visits to high schools by JCU Italy Reads Volunteer Mentors can be scheduled to take place in-person and/or remotely from October through April. The frequency of these meetings is based on the academic schedules of the JCU students.
Professional Development Course for Teachers
Each year, Italy Reads offers a Professional Development Course for High School Teachers who plan to include the selected work in their academic program. This 30-hour course is delivered online and is free-of-charge. Completion of this course is not required for participation in the program the following academic year, but it is an excellent opportunity for teachers to study the author and the literary work in depth with colleagues and a JCU professor.
The aim of this annual course is to prepare teachers to engage their students in the study of this work from literary and interdisciplinary perspectives. The course introduces background information on the author and the social and literary context in which they wrote. During the course, teachers exchange best practices in teaching and considerations specific to their teaching realities.
The outcome of this course, which takes place from January through April, is specific Sample Lesson Plans developed by the recipients of this Italy Reads Scholarship for High School Teachers. In addition to the Resources for Teachers gathered by staff at JCU's Frohring Library, these Sample Lessons provide specific didactic approaches proposed by these Italy Reads Scholars. Resources for Teachers are available for use by all Italy Reads participants.
Italy Reads 2023-2024 Edgar Lee Masters' Spoon River Anthology
Apply before 13 January 2023 (you will need to use a gmail address). Details and course schedule are available in the Application Form. The Professional Development Course in preparation for Italy Reads 2023-2024 will be held from January 17, through April 28, 2023 (Online, Zoom, in English, and free of charge).
Eligibility: Teachers of all subjects at high school (Scuole Superiori di Secondo Grado) and retired former Italy Reads teachers.
Instructors: Carlos Dews, Ph.D., and Jenn Lindsay, Ph.D.
Official text: Spoon River Anthology, by Edgar Lee Masters, Illustrated by Oliver Herford, The Macmillan Company, 1919. Downloadable from the public domain in accessible formats. Available in audio book format.
Format of course: Online seminar, weekly synchronous meetings, 5-7pm
Outcome: Participating teachers will submit a Sample Lesson Plans they intend to use with their students to be shared with all teachers interested in joining the program. These presentations will be published on the Italy Reads Resources for Teachers page on the John Cabot University website.
Certification: 30 hours for Professional Development will be provided to teachers upon completion of the course and course outcome.
Student Video Contest
19 December, 4:00-5:30pm (Online), Video Production Workshop for high school students participating in Italy Reads. Video Production Workshop/Q&A Sesson for high school students participating in Italy Reads (online). This workshop was recorded. Italy Reads registered teachers can access the recording. Write to [email protected].
30 January, 11:00pm, Deadline to submit entries. Read about the Student Video Contest and submit your video. The Italy Reads Student Video Contest is the culmination of a months of activities between high schools and JCU's Italy Reads Program centered around the work and life the selected author. Students: submit your entries following the instructions and using the Video Contest Submission Form. N.B.: One submission per video. The Award Ceremony will be held online on March 16, 5pm. Register to attend the Video Contest Award Ceremony.
Italy Reads Theatre
In collaboration with Gaby Ford and The English Theatre of Rome. Performances (in English) of Still Waters: A Fuller Perspective were offered at John Cabot University in November.
PAST ITALY READS EVENTS
Guest Lecture, 14 Dec.,6pm, (Online), Cultural Diversity, Ms. Pilar Murguia, Director of Student Services, John Cabot University.
Guest Lecture, 23 Nov., 6pm, (Online), Indigenous Peoples of Northern America - Then and Now. Professor Andrea Lanzone, Assistant Dean for Student Academic Affairs, John Cabot University.

Master Class for Teachers, 27 October

Keynote Address, 18 October

Teacher Training Workshop on Summer on the Lakes in 1843, 26 May, 22 September 2022, 14 October.
Spring 2022 Italy Reads Professional Development Course - Teaching with Margaret Fuller's Summer on the Lakes in 1843 with Professor Jenn Lindsay.