INCONTRA I NOSTRI STUDENT AMBASSADORS
Entra in contatto con alcuni dei nostri studenti e scopri di più sulla JCU attraverso la loro esperienza. Saranno felici di rispondere a tutte le tue domande sui corsi di laurea, sulla vivace vita studentesca, sulle opportunità lavorative e molto altro!
Per parlare con una di loro, prenota un colloquio o scrivi a [email protected]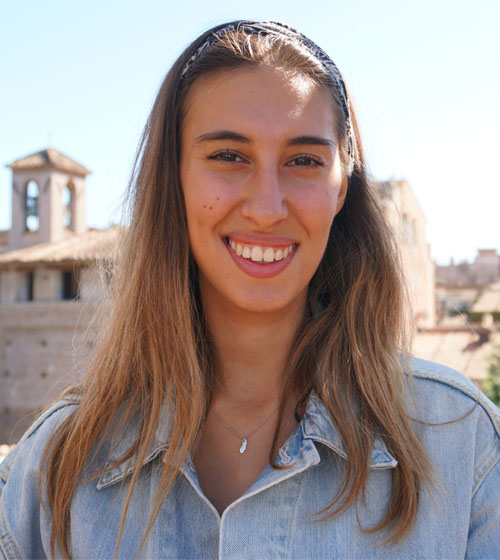 Letizia La Sorte - Communications/International Affairs (Class of 2021)
Palermo
Sono arrivata alla JCU dopo aver trascorso un anno in una high school in California. Lasciare Palermo per venire a Roma è stato più facile di quanto credessi. Qui alla JCU ho trovato una nuova famiglia! Alla John Cabot ho trovato esattamente quello che cercavo: un metodo di insegnamento pragmatico, un ambiente raccolto ed internazionale in cui, io stessa, mi impegno ogni giorno a dare il mio contributo.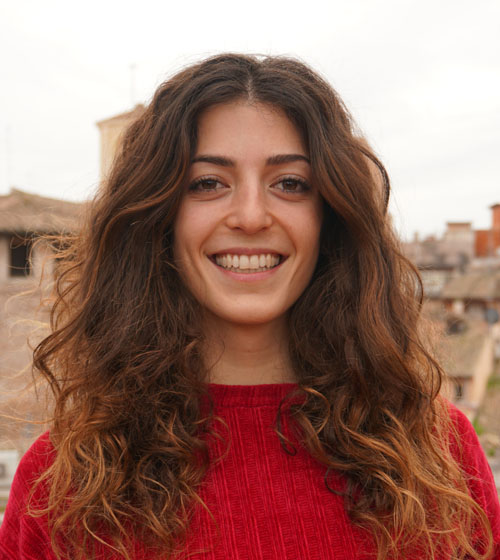 Eleonora Scaiola - Communications (Class of 2021)
Roma
Sono tante le ragioni per cui mi sento onorata e orgogliosa di ricoprire il ruolo di studentessa ambasciatrice della JCU. La vivace vita di campus, con le sue associazioni studentesche e una miriade di attività extra accademiche, mi fa sentire nel posto giusto. Qui alla JCU, noi studenti abbiamo l'opportunità di crescere da un punto di vista personale e professionale. Se il tuo obiettivo è crescere ed allargare i tuoi orizzonti, la John Cabot è l'università adatta a te!