Student Government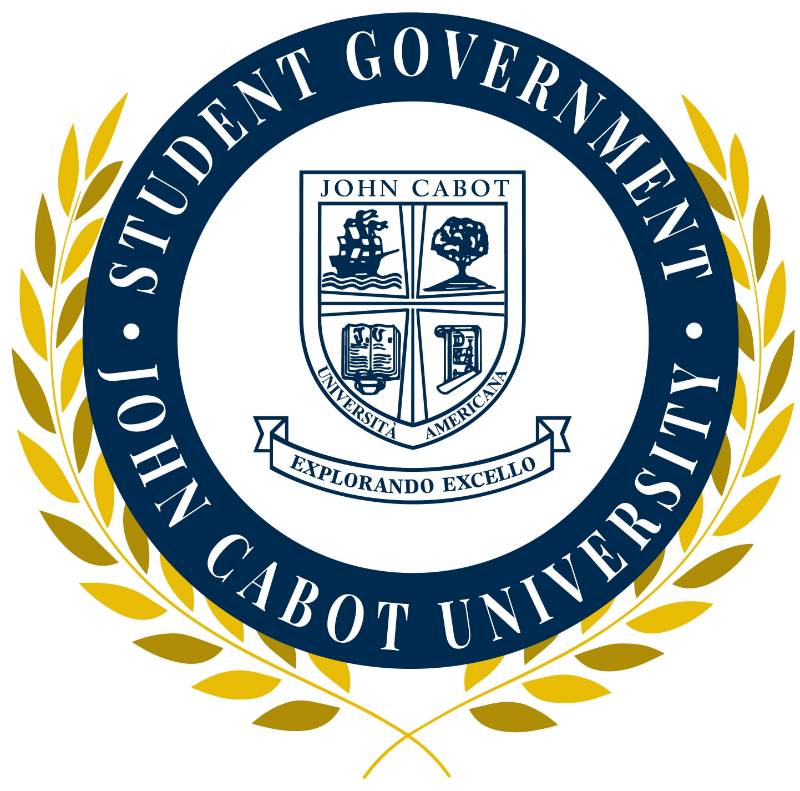 Who are we?
Here at Student Government, we are students advocating for other students. Our mission is to make John Cabot an enjoyable, thoughtful learning environment, where people can express their ideas and opinions freely. We take our roles as your representatives seriously, and guarantee that we will address any issues issues which are important for students as well as those that are of concern to them, ensuring a safe and inclusive university for all.
We also focus on bridging the gap between student, faculty, and administration members, as most of our projects converge with the university's administrative and academic bodies.
We understand many of the students here are far away from home for the first time, and we strive to make JCU feel like a home away from home. A place where meaningful experiences can be had, and joyful memories can be made.
Why Student Government?
Student Government is a great way to take an active role in real change at the university. If you have a passion for advocating on behalf of student rights, or creating strong academic and social initiatives, Student Government is the place for you.
We work alongside fellow student organizations, leaders, and peers to see where help is needed, and ensure you have the best experience possible.
Where can you contact us?
If you have any concerns, complaints, questions, or ideas you feel need to be addressed, you can contact us at [email protected]. You can also follow us on our Instagram (jcu_studentgovernment) and Facebook (JCU Student Government) where we make regular updates on university events, projects, community life, and much more.
How can you join?
Before the beginning of each academic year, elections are held for executive board positions in Student Government. The executive positions are as followed: President, Vice President, and Treasurer. The other cabinet positions: Secretary, Webmaster, Student Policy Advisor, and Events Coordinator, are decided by the President.
Candidates for these positions must possess a 3.2 cumulative GPA and must be a full-time student. Study Abroad students who wish to run for a position must be attending JCU for one full academic year. Applications for each election term can be found here, you can also contact us via email further questions about the positions.