Queer Alliance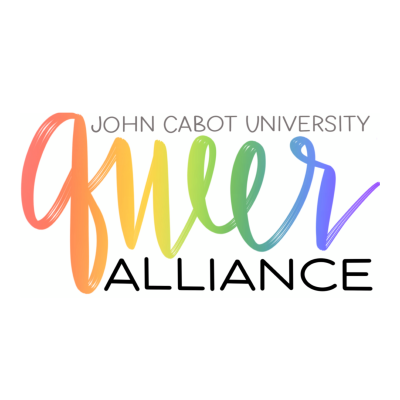 Who we are
The Queer Alliance is a JCU student club founded by members of the student body who identify as either LGBTQIA+ (lesbian, gay, bisexual, transgendered) or straight. Its goal is to foster a supportive academic, professional, and personal, environment for both degree-seeking and study-abroad students while attending JCU and living in Rome.
Our Mission
The Alliance purposes to assist students, regardless of sexual identification, in bridging the gap between each other as well as the University through maintaining respect, engaging in active dialogue, seeking commonality, and participating in community service.
Our Goals - The Three Pillars of Foundation
As a club, our students are dedicated to the three pillars that make our foundation:
Building Community: The Alliance builds community by engaging students in various activities, events, and regular meetings. The club embraces the idea that interpersonal interaction is essential in the establishment of an open, accepting, and inclusive environment on campus that allows for the free expression of ideas and dialogue.
Understanding: The Alliance serves as a forum for discussion and reflection through education and awareness of issues related to LGBTQIA+ people.
Support: The Alliance recognizes the need for safe spaces in which to share thoughts confidentially. The club strives to ensure an open-door policy for discussion, to identify safe spaces, and to provide both University and outside resources that can aid students in feeling supported during their time at JCU and in Rome.
For more information or to join the club, please contact [email protected]
Counseling
Are you looking for a queer affirmative counselor? The John Cabot University Counseling Center is proud to offer queer students a sensitive service with respect to sexual orientation, gender, culture, and social and racial identity, to support them emotionally and mentally, and to enhance their wellbeing while at JCU.
Request an appointment by writing to the Counseling Center and attaching your class schedule.