Personal Property Insurance
As stated on the housing contract, John Cabot University is not liable for any and all claims for damage, theft, or loss of student's personal property brought onto JCU premises. This includes accidental loss including without restriction water damage, fire, smoke, or theft.
Under no circumstances will John Cabot University be responsible for any loss of art, rare or irreplaceable books, manuscripts, antiques, jewelry, cash, securities, valuable papers such as deeds, furs, items that have only personal value, or other unique items.
Therefore, we strongly recommend that students have an insurance policy for their personal property from the moment they leave home and throughout their stay abroad, including luggage shipping and delivery.
Students who maintain legal residence with their parents may be covered by their family's homeowners' policy. In many cases, "legal residence" refers to when parents are of substantial financial support to a college age student (i.e. they claim them as a dependent for tax purposes still). In this case, you may indeed be covered by your parent's homeowner's insurance, but it would be wise to check with your family's agent about this first. Often, there is a substantial deductible required for loss and pricing may rise for the policy as a result of a claim.
If you need insurance, and you are not able to arrange coverage under your homeowners' or tenant's policy, John Cabot University highly recommends (*) contacting: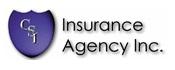 CSI Insurance Agency
104 Bombay Lane, PO Box 1207
Roswell, GA 30077-1207
Tel: (888) 411-4911
Fax: (678) 832-4910
Email: [email protected]

This Company offers an excellent "All Risk" coverage for students and has very broad coverage for laptops and other portable items. You can reach this company through the internet and apply on line with a credit card.

(*) Disclaimer:
The CSI-Insurance Agency Inc. operates independently from John Cabot University and they are solely responsible for the delivery of the service. John Cabot University is not responsible for loss, damages or inconvenience. Furthermore JCU will not intervene on processing claims in the case of dissatisfaction with the customer care received from the provider (or the lack of).