Triggering Change
HOW TO USE CREATIVITY AND ENGAGEMENT TO INSPIRE ACTION ON SUSTAINABILITY
This is a two-minute pitch due on April 11 at 8:00 pm that can be done individually or in pairs. The winners will receive a €100 voucher for Eco BnB or The Almost Corner Book Shop.
DESCRIPTION
Goal: how to use creative storytelling methods, audiences, contextual research and multidisciplinary perspectives to design something that is disruptive, emotive, or creates a moment of dialogue or exchange related to environmental sustainability– ultimately leading the audience to want to create change or respond to make the planet a better place.
You should present your ideas in a pitch, using formats and methods that are appropriate to your idea. Your presentation will consist of a two-minute video - done individually or in a pair - that is sent online to the link below. This might include a presentation, prototype or even a performance held in a space that you think is engaging.
The pitch - what form could this take?
Presentation / prototype / performance that you will upload as a video (see below).
Audience:
Choose a specific audience.
The key elements to cover:
Why this issue is important to your audience

What the challenge is from an environmental sustainability perspective

How your audience can make a difference

The takeaway or impact: ask your audience to do something about it: have a clear call to action
This requires that you do background research and are knowledgeable about the topic you choose. Think of concrete and actionable ways your audience can make a difference; avoid utopistic proposals.
The solution you propose should be environmentally, socially and economically feasible. For example, a solution to a specific environmental problem in an industrialized country can have social repercussions in a developing country. In other words, don't make the solution to a challenge in your backyard someone else's problem further afield.
PREPARATION FOR THE PITCH
Participants should prepare for the pitch in advance.
March 11-14: A pre-workshop prep consisting of tools and materials, as well as a Library resource guide with background articles, is now available. This aims at familiarizing students with MIRO, the board that will be used for the second part of the workshop. Resources have already been added to it for each topic that will be explored during the workshop: food systems, transport/travel, fashion/products, air pollution, climate migration.
Instructions on how to use MIRO.
Please navigate the MIRO board and see if you can use the instructions to add a post-it into the test area. Then, read the different topic areas and engage with some of the links shared on the board to decide how you would like to orient yourself during the workshop.
A Library Guide with resources on environmental sustainability and on the workshop topics is available for participants.
March 14, 6:00 pm: A 90-minute online talk and workshop. This will be provided by the London-based creative agency The Liminal Space. The workshop is a first-come first-served event that has a cap of 150 participants.
Those who can't take part in the live workshop can watch the recording that will be made available after the event. The workshop will provide you with inspiration, guidelines and training on how to use creativity and engagement to spark action on sustainability.
Participating professors will make the link available to students. For any other questions contact [email protected].
PITCH SIGN-UP
Your pitch is due on April 11 at 8:00 pm. Please upload your pitch here.
Selection Committee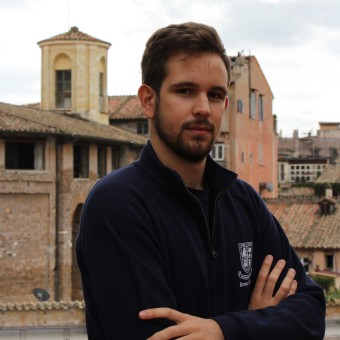 Giacomo Di Capua
Giacomo is a postgraduate researcher in Climate Health Economics at the Environmental Sustainability and Health Institute (Technological University Dublin – Ireland) and an environmental advocate. He graduated from John Cabot University in 2021 with a B.A. in Business Administration and in 2020 with a B.A. in International Affairs.
His experiences in the environmental sector include his current role of National Director of ISEC Italy, Green Policy Advisor at Yezers, and international volunteer at Service Civil International.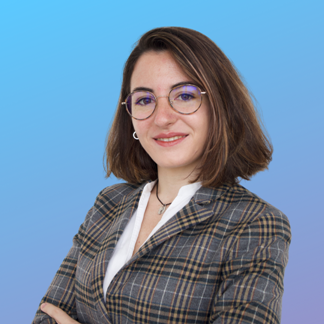 Asia Guerreschi
Asia is a Ph.D. Candidate for Sustainability and Wellbeing focusing on circular economy and decarbonization for production cooperatives at the University of Ferrara, a circular economy advisor, and an environmental advocate. She graduated from John Cabot University in 2016 with a B. A in Communication and a minor in Business Administration. She holds a Master of Science in Physical Geography from King's College London.
She is a Climate Reality Leader and in 2020 she founded Rethinking Climate, a youth-led nonprofit that works to improve environmental communication for climate action through research and engagement.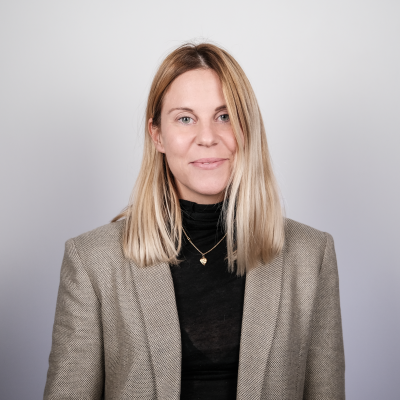 Professor Tanja Lanza
Tanja is an entrepreneur and a senior strategy consultant at the European Institute of innovation for Sustainability where she designs innovative strategies for organizations and individuals. She's teaching as adjunct professor at John Cabot University, Politecnico di Milano School of Management, American University. She graduated from University of Trieste with a BA in International Studies and Diplomacy, followed by a Master in Marketing Management from LUISS Business School.
She's a circular economy ambassador. Her main interest is making the environment part of the marketing and business conversations of the 21st Century.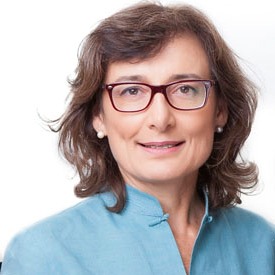 Professor Michèle Favorite
Helping students become ESG literate is a priority for Michèle as a teacher of Business Communication, Public Relations and Marketing at John Cabot University. Michèle has a background in the oil and gas industry (she was Head of Foreign Media at ENI) and in managing consulting (she worked with Monitor Company).
She also consults to private businesses on storytelling and strategic content management on environmental sustainability issues.