Meet Lucio D'Alessandro, winner of the Fall 2014 Elevator Pitch Competition (Business Idea)
February 10, 2015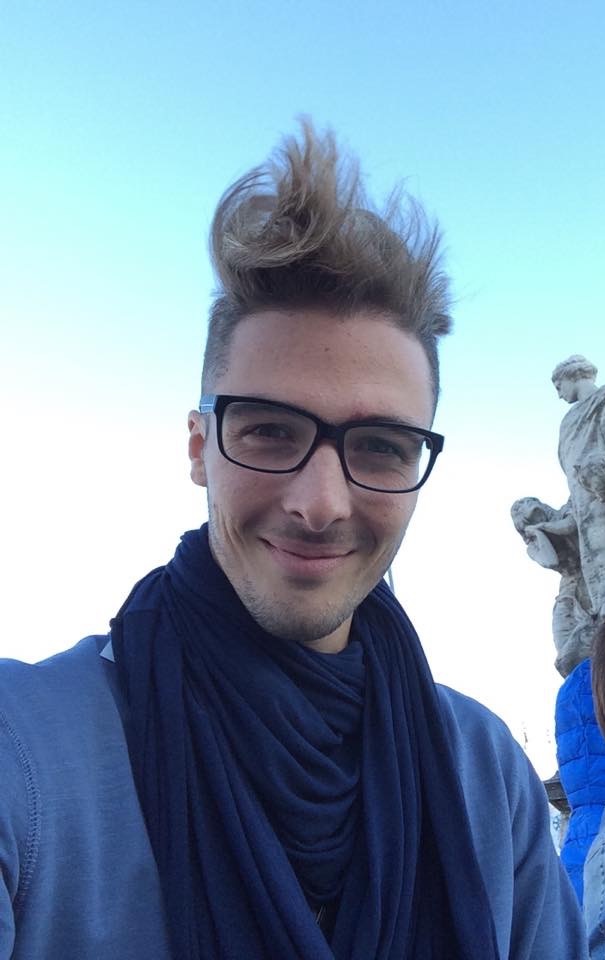 Lucio D'Alessandro is a junior at John Cabot University, majoring in Business Administration and minoring in Marketing. He was the winner for the Business Idea category in the Fall 2014 JCU Elevator Pitch Competition. Born in Ortona, Lucio is driven by his passion for the arts and athletics. He chose JCU not only to learn English to perfection but also to open his professional career to a possible position abroad.
1. What was your pitch about?
I entered the elevator pitch with my personal business idea which consisted of a small device that helps you find your belongings. The device, in the form of a sticker, is placed on your most important possessions and with the assistance of an app you are able to locate them on a map. When you get closer to the object, the sticker would also produce a sound to help you identify it. I first came up with this idea after a long day on campus, when I walked back to my car and realized that I did not have the keys in my backpack. That is when I thought how useful it would be to have such a device.

2. Do you think that preparing the pitch help you define the business idea better?
Yes, because as I was trying to prepare this very short speech, I was able to recognize the crucial points about my idea. The one minute restriction really helps you define the features that you want to emphasize to your audience. It took me about two hours to prepare it but I really enjoyed the opportunity to apply some of the communication theories I had learned in class to a practical assignment.

3. How did you feel when you learnt that you had to participate in the competition?
I was really nervous and under a lot pressure because I had never presented a speech in front of 50 people, in English or in Italian. My main fear was that I was going to forget a part of the speech and simply freeze on the stage.

4. And now?
When I won I was so surprised; I did not expect to do as well! I think it was a great opportunity because not only did I gain confidence, but it also helped me understand how to be persuasive. Plus, I learned it is not really about how good your idea really is, success is based on the way you present it to others.

5. Do you think learning how to pitch an idea will help you in the future?
Yes, I do. It is not only good for my academic assignments but also in my everyday life. Even now, whenever I write papers I feel I have learned how to structure them and go straight to the point; it totally changed my way of writing. Also, I think it will be very helpful in my future job, especially in the area of marketing, where communication and persuasion are crucial elements.

6. What advice could you give to this semester's participants?
Since I was really shocked and sort of frustrated, I started preparing in advance, which definitely helped a lot. But I believe that it is essential to work hard and believe in what you are doing. The truth is that when you present an idea you may think you look uncomfortable but from the outside you may look completely different. That is why you have to believe in yourself and not judge yourself on the way you feel but on the way you move and you speak. If you are passionate about what you do, good and unexpected things will happen! Like with me.