Writers in Residence at the Creative Writing Institute
2023 Writer in Residence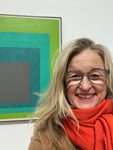 Australian poet Susan Bradley Smith is Associate Professor of Creative Writing at Curtin University in Perth, Australia. She holds a Ph.D. in English and is a graduate playwright of the National Institute of Dramatic Arts (NIDA). An award-winning creative writer and essayist, her areas of research interest are bibliotherapy, feminist cultural and literary history, creative nonfiction, and poetry. She is the Artistic Director of the Lennox Head Poetry Festival, founded in 2017. Her latest books are the poetry collection Gladland, and the suffrage theatre history A Splendid Adventure.


---
2022 Writer in Residence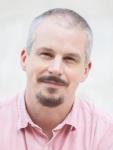 Canadian-American poet James Arthur is the author of The Suicide's Son (Véhicule Press 2019) and Charms Against Lightning (Copper Canyon Press, 2012.) His poems have also appeared in The New Yorker, Poetry, The New York Review of Books, The American Poetry Review, The New Republic, and The London Review of Books. He has received the Amy Lowell Travelling Poetry Scholarship, a Hodder Fellowship, a Stegner Fellowship, a Discovery/The Nation Prize, a Fulbright Scholarship to Northern Ireland, and a Visiting Fellowship at Exeter College, Oxford. Arthur lives in Baltimore, where he teaches in the Writing Seminars at Johns Hopkins University.
---
2018 Writer in Residence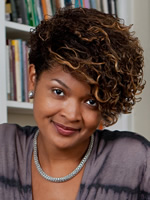 Dolen Perkins-Valdez is the author of two critically acclaimed historical novels: the New York Times Bestselling Wench and Balm. She was a finalist for the Hurston Wright Literary Award, two NAACP Image Awards, and an American Library Association Award for debut fiction. A graduate of Harvard College and a former University of California President's Postdoctoral Fellow at UCLA, she lives in Washington, DC with her family.
---
2017 Writer in Residence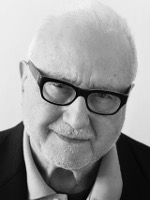 Frederic Tuten has written about art, literature and film in several periodicals including Art Forum, The New York Times, Vogue; was an actor in an Alain Resnais movie; taught with Paul Bowles in Morocco; co-wrote the cult-classic film Possession, and along the way, earned a PhD in literature, three Pushcart Prizes, an O. Henry Prize Award, and a Guggenheim Fellowship. He is the author of five novels: The Adventures of Mao on the Long March; Tintin in the New World; Tallien: A Brief Romance; Van Gogh's Bad Café; The Green Hour; and a book of inter-related short stories: Self Portraits: Fictions.
---
2016 Writer in Residence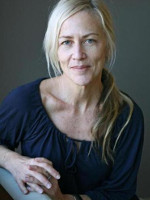 Susan Minot is an award-winning novelist, short-story writer, poet, and screenwriter. Her first novel, Monkeys, was published in a dozen countries and won the Prix Femina Étranger in France. Her novel Evening was a worldwide best seller and became a major motion picture. She wrote the screenplay for Bernardo Bertolucci's Stealing Beauty. Her most recent book is Thirty Girls, a novel set in Kenya and Uganda. She teaches in New York City where she lives with her daughter.
---
2015 Writer in Residence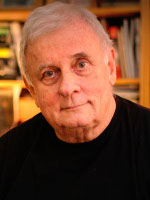 Edmund White is the author of twenty-five books. He is best known for his biography of French writer Jean Genet, for which he won the National Book Critics Circle Award. White is also the author of a trilogy of autobiographical novels: A Boy's Own Story, The Beautiful Room is Empty,The Farewell Symphony. White's most recent memoir is Inside a Pearl: My Years in Paris, which was released in 2014. He is a member of the American Academy of Arts and Letters, an officer in the French Order of Arts and Letters and a winner of the France-Amériques award. He is a professor at Princeton University and lives in New York City.
---
2014 Writer in Residence

Tyler Dilt is the author of A King of Infinite Space and The Pain Scale, the first two novels in the Long Beach Homicide series featuring Detective Danny Beckett. His new novel, A Cold and Broken Hallelujah, will be published by Thomas & Mercer in the summer of 2014. His novel A King of Infinite Space (2009) was optioned for a feature film adaptation by TMG productions in 2010 and the poems "Hygiene" and "The Riddle of Steel" which were nominated for The Pushcart Prize in 2011.
---
2013 Writer in Residence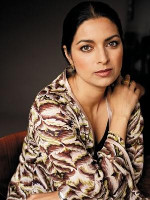 Jhumpa Lahiri received the Pulitzer Prize in 2000 for Interpreter of Maladies, her debut story collection that explores issues of love and identity among immigrants and cultural transplants. Her novel The Namesake was published in the fall of 2003 to great acclaim. The Namesake expands on the perplexities of the immigrant experience and the search for identity.
---
2013 Poet in Residence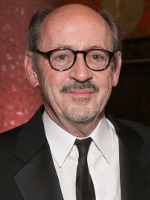 Billy Collins, who served two terms as Poet Laureate of the United States, is the author of more than a dozen books of poetry. His many prizes and accolades include Fellowships from the National Endowment for the Arts, the New York Foundation for the Arts, and the John Simon Guggenheim Foundation; the Poet of the Year Award from Poetry Magazine, the Mark Twain Award for Humor in Poetry, and the "Literary Lion" Award from the New York Public Library. He has been called "the most popular poet in America" in The New York Times.
---
2012 Novelist in Residence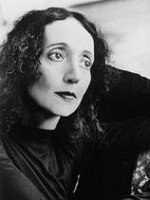 Joyce Carol Oates published her first book in 1963 and has since published over fifty novels, as well as many volumes of short stories, poetry, and nonfiction. Her novel Them (1969) won the National Book Award, and her novels Black Water (1992), What I Lived For (1994), and Blonde (2000) were nominated for the Pulitzer Prize. Her many awards include the M.L. Rosenthal Award of the National Institute of Arts and Letters, the O. Henry Award, the PEN/Malamud Award for Excellence in the Art of the Short Story, the Prix Femina Étranger, and the National Humanities Medal.
---
2011 Novelist in Residence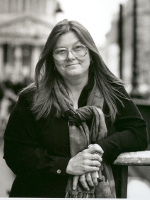 Dorothy Allison grew up in Greenville, South Carolina. Now living in Northern California with her partner Alix and her teenage son, Wolf Michael, she describes herself as a feminist, a working class story teller, a Southern expatriate, a sometime poet and a happily born-again Californian. Her short story collection, Trash (1988) was published by Firebrand Books. Trash won two Lambda Literary Awards and the American Library Association Prize for Lesbian and Gay Writing. Allison received mainstream recognition with her novel Bastard Out of Carolina, (1992) a finalist for the 1992 National Book Award.
---
2011 Poet in Residence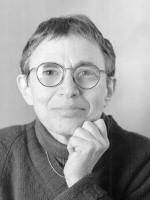 Marilyn Hacker is the author of twelve collections of poems, a book of critical essays, and eleven collections of poetry translated from the French. Her most recent books are Names (W. W. Norton, 2009), Essays on Departure, (Carcanet Press, U.K. 2006) and Desesperanto (W.W.Norton, 2003), and the essay collection Unauthorized Voices (University of Michigan Press, 2010). Marilyn Hacker currently lives in Paris. She was elected a Chancellor of the Academy of American Poets in 2008. She received the PEN Voelcker Award for the totality of her own work in 2010.
---
2010 Poet in Residence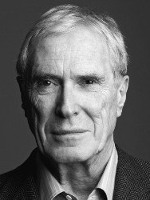 Although born on Summerside, Prince Edward Island, Canada, Mark Strand spent his youth living in North, South and Central America. In 1957, he completed undergraduate studies at Antioch College, and by 1959 had completed a second undergraduate degree in fine arts (painting) from Yale University. By 1962, Strand completed graduate studies (Master of Arts) at the Iowa Writer's Workshop at the University of Iowa. Mark Strand is a former U.S. Poet Laureate, a recipient of the Gold Medal in Poetry from the American Academy of Arts and Letters and a Pulitzer Prize winner.
---
2010 Novelist in Residence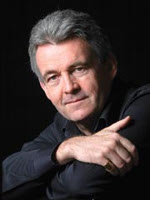 British author Simon Mawer is the author of eleven novels and many translated works. Mawer has a degree in Zoology and has had a long standing career as an educator in the subject of Biology. In 1989, at the age of thirty-nine, Mawer published his first novel, Chimera, which won the McKitterick Prize. His fifth novel Mendel's Dwarf was acclaimed and was described "thematically ambitious and witty novel" by the New York Times. His most recent work is the novel The Girl Who Fell from the Sky (alternative title Trapeze), published in 2012.