Creative Writing Institute Faculty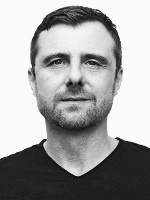 Michael Carroll was born in Memphis, grew up in northern Florida, and lives in New York. He's been a Peace Corps volunteer, a waiter, a janitor, a writer's assistant, and a college instructor. His work has appeared in publications such as Boulevard, Ontario Review, Southwest Review, The Yale Review, Open City, and Animal Shelter. He collaborated with Edmund White on the suspense story "Excavation" for Joyce Carol Oates's New Jersey Noir. His interviews with Ann Beattie and Wells Tower were included in the recently revamped Chattahoochee Review, where his first story was published, and where he is New York Editor.
His first collection, Little Reef and Other Stories, was published in June 2014 by the University of Wisconsin Press, and was the 2015 winner of the Sue Kaufman Prize for First Fiction awarded by the American Academy of Arts and Letters.
---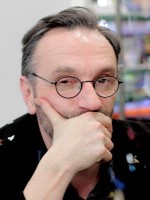 Daniel Roy Connelly, though English by birth, has spent much of his adult life being educated in Italy, India, Bangladesh, The USA, Scotland and China. Formerly a British diplomat, Daniel has been an academic since 1999. He has a BA from Columbia University, where he was his year's salutatorian, and an MLitt and PhD from the University of St Andrews, fully funded by AHRB fellowship.
Daniel is also a published poet and playwright for which he has won several international prizes. He has directed theatre on three continents and was until 2010 the Artistic Director of Zuloo Theatre in Shanghai, where his production of David Henry Hwang's 'M Butterfly' was forced to close down by the Chinese secret police.
---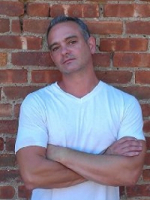 Andrew Cotto is a writer and teacher who lives in Brooklyn, NY. He is the author of two novels: The Domino Effect (2011) is a coming-of-age story about a kid from Queens with a damaged past and a complicated present at a boarding school in rural New Jersey; Outerborough Blues: A Brooklyn Mystery (2012) is an unconventional noir about a drifter seeking a missing person and a remedy to his family's curse in the dawn of urban gentrification. His novels are represented by Dunow, Carlson and Lerner Literary Agency. Andrew's articles have appeared in many national journals, including the New York Times, Men's Journal, Salon, the Good Men Project and Teachers & Writers Magazine.
For the past six years, Andrew has taught composition courses and creative writing workshops in New York City. He has an MFA in Creative Writing from The New School and a BA in Literature from Lynchburg College.
---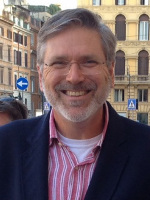 Carlos Dews, born in Nacogdoches, Texas, received his B.A. in Humanities for the University of Texas at Austin, an M.A. and Ph.D. in American Literature from the University of Minnesota, and an M.F.A. in Fiction Writing at the New School University. He was the Founding Director of the Carson McCullers Center for Writers and Musicians at Columbus State University. He is a Professor at John Cabot University, where he serves also as the Director of the Institute for Creative Writing and Literary Translation.
Carlos Dews has written, edited and published a number of works in both fiction and non-fiction. He is a co-author with Edgar-winner S.J. Rozan of the novels Blood of the Lamb: A Novel of Secrets and Skin of the Wolf under the pseudonym Sam Cabot. He recently edited The Collected Works of Carson McCullers (Library of America).
---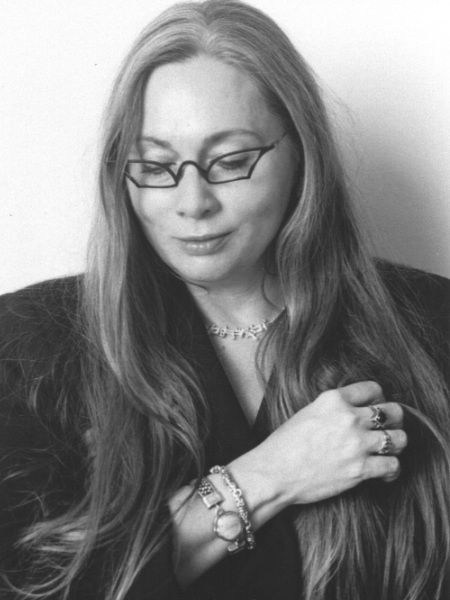 Moira Egan was born in Baltimore, Maryland, and lived in New York, Ireland, and Greece before moving to Rome in 2007. She has a B.A. from Bryn Mawr College, an M.A. from The Writing Seminars of Johns Hopkins University, and an M.F.A. from Columbia University.
Moira's poems and prose have appeared in Best American Poetry, Poetry Magazine, The Hopkins Review, The Yale Review, Poems of Rome, and many others. She has published five collections of poems in the US and four bilingual collections in Italian. Her most recent book is Amore e morte: Poesie nuove e scelte (Edizioni Tlon, 2022), a bilingual New & Selected featuring translations by her husband, Damiano Abeni. Her classes emphasize close reading, open discussion, and constructive criticism. Her main goal as a professor is helping students find and refine their voices.
---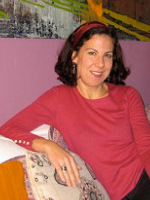 Silvia Esposito was born in Boston, Massachusetts and moved to Rome, Italy when she was eight with her Italian father, American mother and younger sister. She has a B.A. in Psychology and English from Boston University, an Ed.M. from Harvard University, and a Masters in Creative and Critical Writing from the University of Winchester in the U.K. She worked as a mental health specialist in a psychiatric hospital for seven years and then moved back to Rome, where she was the program coordinator for the Rhode Island School of Design's European Honors Program for eight years.
She has translated the work of numerous Italian poets into English, and her own poetry has been published in Women's Studies as well as in other journals. Her novella The Truth of the Matter was a finalist in the Quarterly West Contest. She has a special fondness for epileptic cats.
---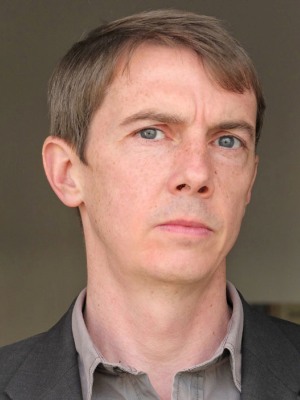 Aidan Fadden was born in Birmingham, UK, to Irish parents, and is a dual British/Irish national. He has an MA in Modern Literary Studies from The Queen's University of Belfast. He wrote his MA dissertation on the late Belfast Poet and musician Ciaran Carson. Fadden's poetry has been published widely in print journals including Stand, The North, Magma, Lunar Poetry, The Journal, and Orbis, as well as in translation in the Italian magazines Pagine and Sagarana. His work has appeared online in Ink Sweat&Tears, The Galway Review and Prole. His short stories have appeared in Accattone, Italy (translated into Italian) and in English on East of The Web.
Writing as Aidan Conway, he has published two novels: A Known Evil (Harper Collins, 2018) and A Cold Flame (Harper Collins, 2018). He has also contributed a number of articles on creative writing to Writing.ie.
---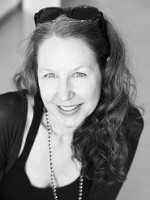 Elizabeth Geoghegan received her B.A. and M.A. in Creative Writing from the University of Colorado at Boulder, where her graduate thesis The Sound of Skin was selected for the Ruth Murray Underhill Award.
In 1998 she received her M.F.A in Writing from The School of The Art Institute of Chicago. She served as Interim Director of the Institute of Creative Writing and Literary Translation at John Cabot University during the academic year 2012-2013.
She has lived in Italy since 1999. She is the author of the 2014 Amazon best-selling e-book, The Marco Chronicles: To Rome, without Love (Shebooks). Her most recent publication is Natural Disasters: Stories.
---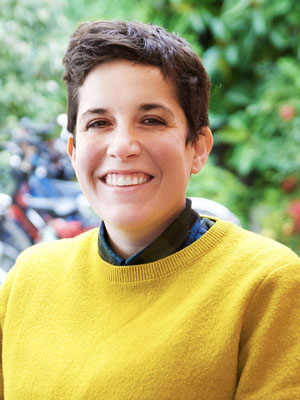 Allison Grimaldi-Donahue is an educator, writer, translator and editor. Her work has appeared in Words Without Borders, The Brooklyn Rail, Electric Literature, Funhouse Magazine, The New Inquiry, Dead King Magazine and Cosmonauts Avenue among others.
She has been an NEA Fellow at the Vermont Studio Center and a Bakeless Fellow at the Bread Loaf Translator's Conference. She is fiction editor at Queen Mob's Teahouse where she also develops special issues of the journal on translation specific topics. She is currently pursuing a Ph.D. in Critical Thought at the European Graduate School with a thesis on translation theory, memory and the body.
---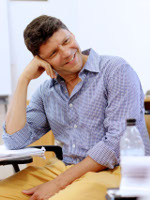 David Keplinger earned an MFA from Penn State University and is the author of four collections of poetry, most recently The Most Natural Thing (2013) and The Prayers of Others (2006), which won the Colorado Book Award. His first collection, The Rose Inside, was chosen by the poet Mary Oliver for the 1999 T.S. Eliot Prize.
Keplinger has received fellowships from the National Endowment for the Arts and the Pennsylvania Council on the Arts, held a residency in Denmark through the Danish Council on the Arts, and a two year Soros Foundation fellowship in the Czech Republic. He is now an Associate Professor in the Department of Literature at American University's College of Arts and Sciences, Washington, DC.
---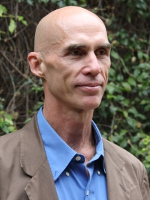 George Minot, born in Massachusetts (but lived in New York for most of his life), is a Lecturer in Creative Writing at John Cabot University. He is the author of the 2004 novel The Blue Bowl (Knopf) and the 2012 novel om love (Knopf). In addition to fiction, he writes non-fiction, works as an environmental communications consultant (writing and editing), and teaches yoga and healing with whole foods.
He has a son, Milo Minot – who is also his uncompromising Italian language teacher.
---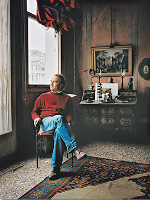 Andrea di Robilant is a journalist and writer who divides his time between Rome and Venice. Born and raised in Italy, he studied history and politics at Columbia University and spent many years in the United States as a correspondent for the Italian dailies La Repubblica and La Stampa. He is the author of four books of nonfiction: A Venetian Affair: A True Tale of Forbidden Love in the 18th Century, Lucia: A Venetian Life in the Age of Napoleon, Irresistible North: From Venice to Greenland on the Trail of the Zen Brothers, and most recently Chasing the Rose: An Adventure in the Venetian Countryside (2014).
Andrea di Robilant teaches journalism and creative writing at John Cabot University.
---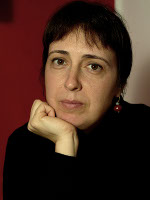 Elena Buia Rutt is a poet, translator and literary critic who holds degrees in Philosophy and Literature, and an MA in Journalism. As journalist, she has contributed to cultural programs on Italian television over the last 20 years and ongoing collaborations with national newspapers. A prize-winning essayist, Elena has written on Pier Vittorio Tondelli and Flannery O'Connor. Elena and her husband, Andrew Rutt, are a translating duo and work collaboratively on texts from and into Italian and English.

Elena's first book of poems (Ti stringo la mano mentre dormi, Fuorilinea) was published in 2012, while her second (Il mio cuore è un asino, Nottetempo) in 2015.
---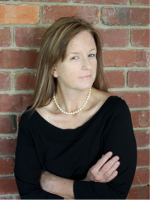 Susan Bradley Smith began her professional writing life as a rock journalist in Sydney and London and has since worked as an academic in both Australia and the UK. An award-winning writer, her most recent books are the poetry collection Beds For All Who Come, and the writing and wellbeing memoir Friday Forever.
Currently in Rome on an Australia Council grant, Susan is completing her first novel, Wait until Tomorrow, about surfing culture and Arcadian dreaming. Senior Lecturer in Creative Writing at Curtin University, Perth, her favorite things always involve the ocean, and music.
---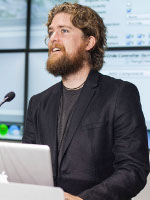 Mike Treanor is an Assistant Professor of Computer Science and a founding member of the American University Game Lab. His research is aimed at finding new approaches for interpretation and expression within videogames and computational media.
His work has been nominated for Technical Excellence at the Independent Games Festival and was finalist at the IndieCade Festival. Treanor publishes on the subjects of videogame interpretation, tools for game creation, social simulation and procedural content generation. He holds a MFA in Digital Art and New Media and a PhD in Computer Science from the University of California at Santa Cruz.