Student Ambassadors
Get to know our Student Ambassadors and learn more about JCU from a student's perspective. Ask them questions about the degree program you're interested in, JCU student life, housing, career services, and much more!
Schedule an appointment or email [email protected] to connect with an ambassador.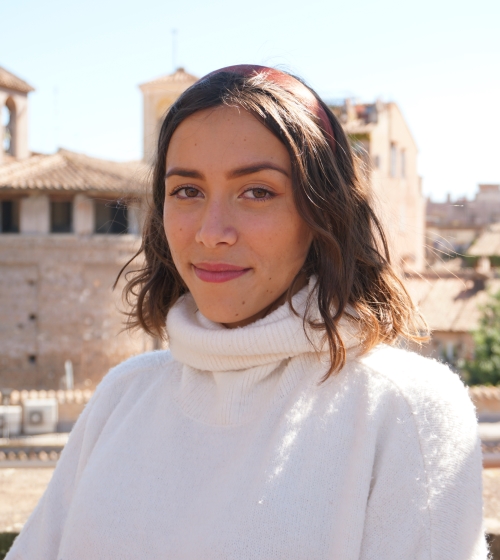 Irene Crestanello - International Affairs (Class of 2021)
Hometown: Verona, Italy
I always knew I wanted to study International Affairs, so moving to Rome from Northern Italy to study at JCU was one of the best decisions of my life. The University is giving me the tools I need to understand the world around me and to be prepared for my graduate studies. Here, I am also becoming part of an international family that motivates me to be my best self, both as a person and a student.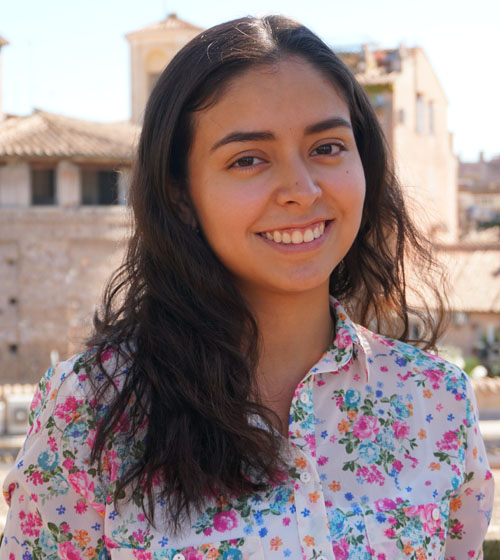 CAROLINA TELLEZ - International Affairs (Class of 2022)
Hometown: Monterrey, Mexico
JCU's multicultural environment challenges me and takes me out of my comfort zone every single day. By becoming involved in student life, such as the MUN club, I have nurtured my critical thinking, communication, and leadership skills. I came to JCU with the goal of preparing myself to contribute to Mexico's development, but not only have I gained skills and experiences that will help me in my future career, I have also met incredible classmates whom I trust will bring about positive change in the world.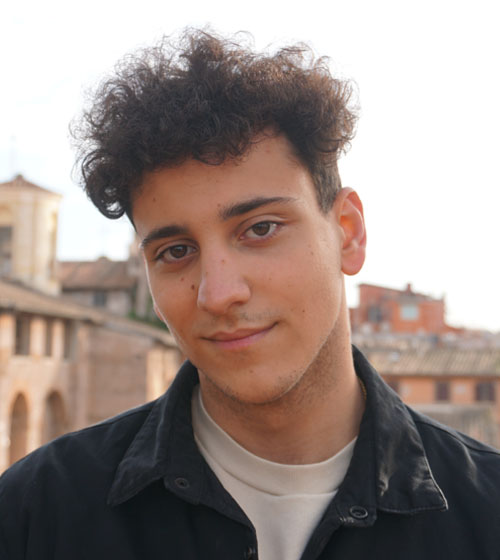 MOUSTAFA TLASS - Economics and Finance (Class of 2023)
Hometown: Damascus, Syria
I had a very international upbringing. Originally from Damascus, Syria, I regularly visited Paris while I was growing up. In 2012, my family moved to Dubai after the Syrian civil war. There, I learned about many different cultures, thanks to the city's diverse population. Ultimately, I decided to study at JCU because of its multicultural student body and faculty as well as its reputation for being one of Europe's leading American universities. When I'm not busy studying, I spend my time designing, creating virtual paintings or painting jackets for shops around Trastevere.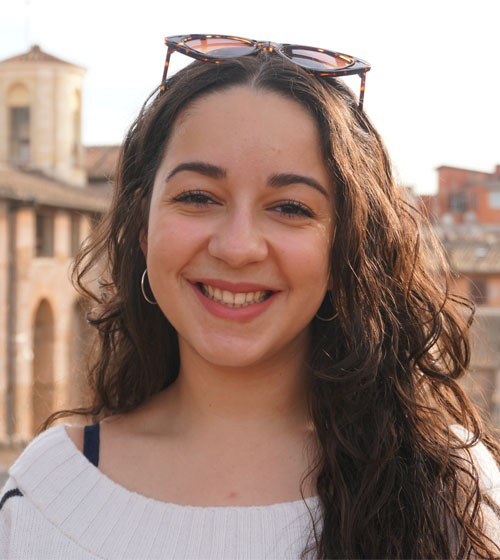 Daniela Bolzoni - Communications (Class of 2022)

Hometown: Genova, Italy
Ever since I was a child, I dreamed about living abroad in an international environment that would challenge me and help me grow. My dream came true when I found JCU, where I am surrounded by people from all over the world. I'm also involved in tons of activities – like participating in the Multicultural Club and volunteering through the Community Service Program. Being part of JCU is allowing me to develop both personally and professionally, and the experience of living in Rome is truly life-changing.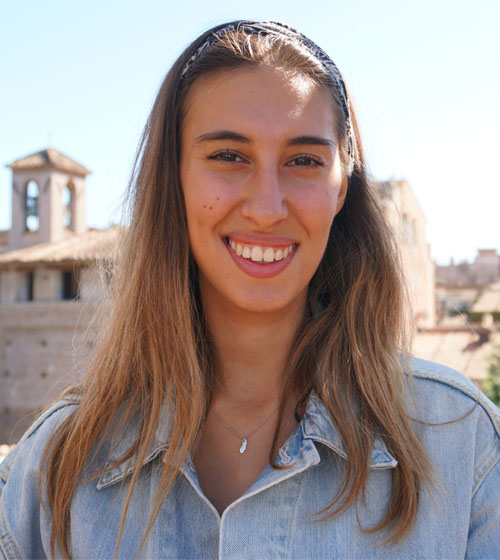 Letizia La Sorte - Communications/International Affairs (Class of 2021)
Hometown: Palermo, Italy
I'm from Sicily, but I spent my last year of high school in California, where I earned my high school diploma. When I left Palermo for Rome, I was not scared of leaving my family because I knew I would find a new one here at JCU! As soon as I arrived, I joined the Student Government and immediately felt at home. At John Cabot, I have found exactly what I was looking for, including wonderful people, and I strive to help others feel at home too.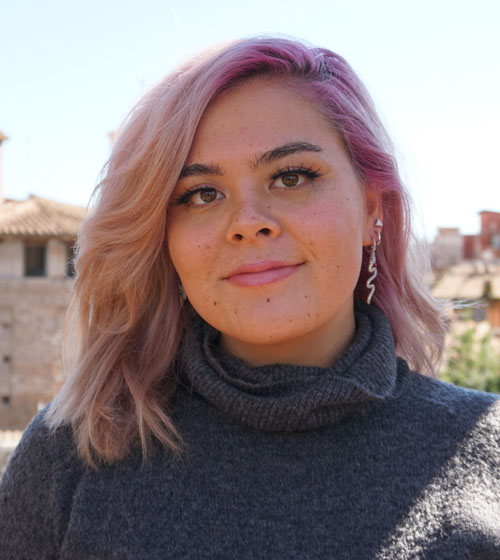 Jade Burr - international Affairs (Class of 2021)
Hometown: Monterey, California
As a military brat, I moved around most of my life, which made my move to Italy less scary. At JCU, I have developed a multitude of skills I didn't even know I had. For instance, through my work with Italy Reads and the Alternanza Scuola Lavoro program, I have developed my entrepreneurial and organizational skills. Going to university abroad, whether for a semester or all four years, is an experience that everyone should have. At JCU, you are not just living in Rome, you are becoming the person you have always wanted to be.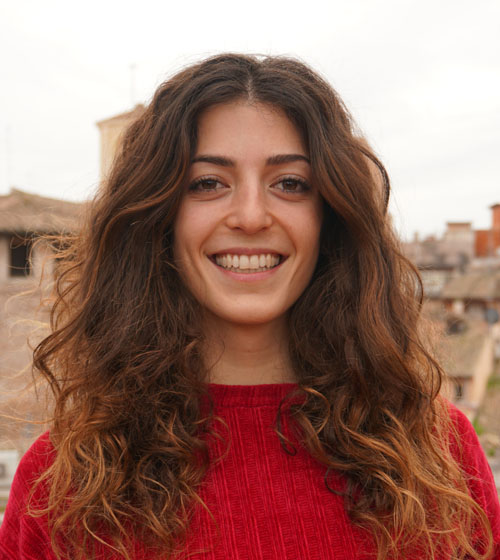 Eleonora Scaiola - Communications (Class of 2021)
Hometown: Rome, Italy
There are many reasons why I feel honored and proud to be a Student Ambassador at John Cabot University. My life as a student here is better than I could have ever expected. Thanks to Student Services, clubs, and sports, I feel I have finally found my place. At JCU, you have the opportunity to grow both personally and professionally every day. The University becomes your second home, and every moment – inside and outside of the classroom – is filled with adventure. If you want to grow and expand your horizons, then JCU is the place for you!
Konstantin Mannov - Economics and Finance (Class of 2021)
Hometown: Kaliningrad, Russia
Since I was little, I dreamed about expanding my horizons, meeting new people, experiencing different cultures and languages. John Cabot University has helped me make this dream come true and has offered me a semester abroad at the University of San Diego. Studying at JCU contributes not only to my academic career but also to my development as an individual. This unique experience, combined with the immersion in a different country and the University's efforts to make the world a better place, are the key factors why I'm proud to be a member of JCU.