Student Ambassadors
Get to know our Student Ambassadors and learn more about JCU from a student's perspective. Ask them questions about the degree program you're interested in, JCU student life, housing, career services, and much more!
Schedule an appointment or email [email protected] to connect with an ambassador.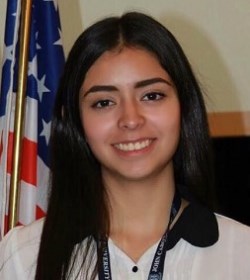 CAROLINA TELLEZ - INTernational AFFAIRS (Class of 2022)
Hometown: Monterrey, Mexico
JCU's multicultural environment challenges me and takes me out of my comfort zone every single day. By becoming involved in student life, such as the MUN club, I have nurtured my critical thinking, communication, and leadership skills. I came to JCU with the goal of preparing myself to contribute to Mexico's development, but not only have I gained skills and experiences to help me in my future career, I have also met incredible classmates whom I trust will bring about positive change throughout the world.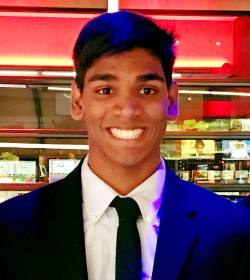 RAJESH CECCHINI - Political Science (Class of 2020)
Hometown: Rome, Italy
I have always dreamed of studying in a multicultural environment and JCU gave me this wonderful opportunity. In my years at John Cabot University, I have learned the importance of being a leader through my classes, clubs, and sports. I am a member of the Multicultural Club, which aims to give a voice to different cultures by organizing a variety of events. I am happy to answer any questions you may have about what life as a JCU student is like.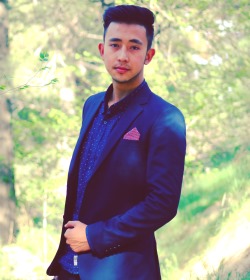 Mohammad Fayaz Yourish - political science (Class of 2021)

Hometown: Kabul, Afghanistan
At JCU, I have been learning how politics, policy-making, and policy implementation work domestically in Europe and internationally. John Cabot has also provided me with an opportunity to live in a diverse community, learn about other cultures and traditions, and meet people who have different backgrounds and worldviews. As a member of multiple student clubs, I feel that JCU's environment has not only helped me develop my leadership, teamwork, and communication skills, but has also helped me grow personally.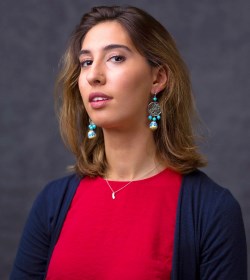 Letizia La Sorte - Communications/International Affairs (CLass of 2021)
Hometown: Palermo, Italy
I'm from Sicily, but I spent my last year of high school in California, where I earned my high school diploma. When I left Palermo for Rome, I was not scared of leaving my family because I knew I would find a new one here, at JCU! In fact, as soon as I arrived, I joined the Student Government and immediately felt at home. At John Cabot, I have found exactly what I was looking for, including a wonderful variety of people, and I strive to help others find their home here too.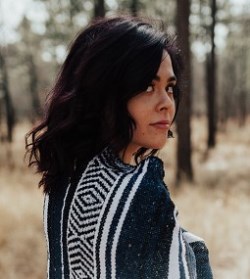 Jade Burr - international Affairs (Class of 2021)
Hometown: Monterey, California
As a military brat, I moved around most of my life, which made my move to Italy less scary. At JCU, I have developed a multitude of skills I didn't even know I was capable of having. For instance, through my work with Italy Reads and the Alternanza Scuola Lavoro program, I have developed my entrepreneurial skills and my organizational capabilities. Going to university abroad, whether for a semester or all four years, is an experience that everyone should have. At JCU, you are not just living in Rome, you are becoming the person you have always wanted to be.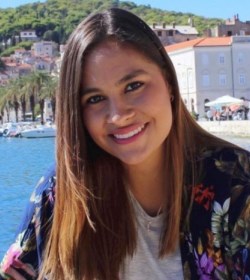 Sofia Alvarez - international Affairs (CLass of 2020)
Hometown: Cali, Colombia
I have had the opportunity to travel a lot, but coming to Rome has definitely been a life-changing experience. At JCU, I have been able to grow as both a student and a person by getting involved in many of the clubs and organizations such as the community service program, the athletics department, and MUN. Both my major and minor have encouraged me to further my knowledge and understanding of current global issues. Without a doubt, JCU helps you to know yourself as no other place can. In addition, living in the eternal city will enable you to learn and discover new things every day.