Meet Your Student Ambassadors
Get to know your Student Ambassadors and learn more about JCU from a student's perspective. Ask them questions about the degree program you're interested in, JCU student life, housing, career services, and much more!
Schedule an appointment or email [email protected] to connect with an ambassador.
---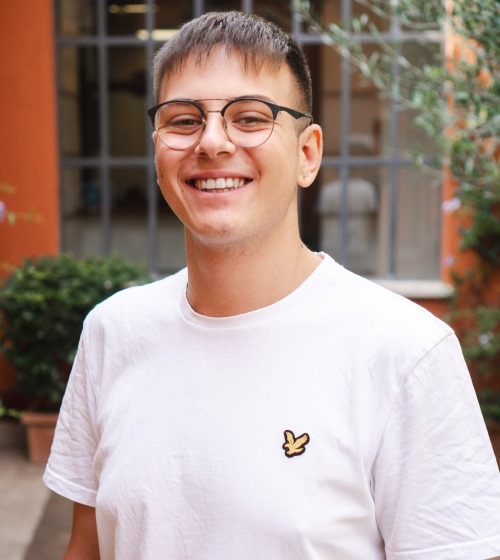 Davide Ebraheem - Marketing/Entrepreneurship (Class of 2026)
Hometown: Orte (Lazio), Italy
I came to JCU with a strong passion for marketing and entrepreneurship but the University offered me much more. As VP of the Business Society and Social Media Manager of the Grassroots Club, I contribute to our community. JCU is a place where my passions have flourished, my knowledge has deepened, and my sense of purpose has been strengthened. Here academic growth and personal development truly converge.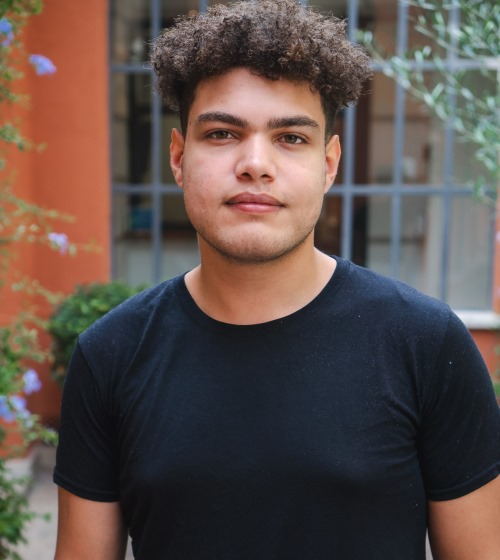 Carlo Flamer - International Affairs/Business Administration (Class of 2026)
Hometown: New York, USA
Coming from the culturally diverse environment of NYC, I have always been drawn towards studying abroad, one day. I come from Italian-American parents, which made JCU the perfect fit for me. If you are searching for a school with an engaging and multicultural environment where you can meet peers from around the globe, while studying in one of the most historical and beautiful cities of the world, then JCU is the place for you!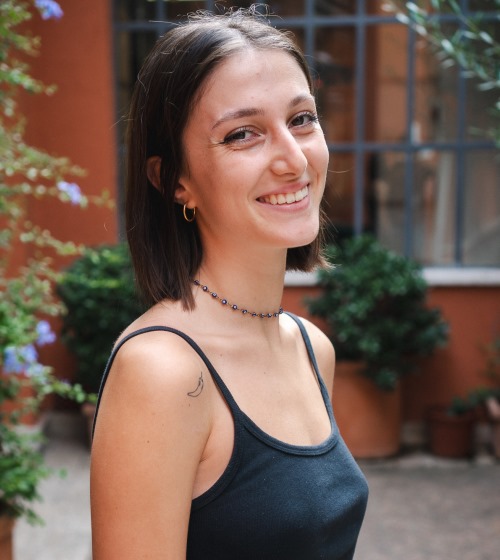 Marina Badalamenti - International Affairs/Legal Studies (Class of 2026)
Hometown: Palermo, Italy
Since my exchange year in the Faroe Islands, I knew I wanted to study in an international environment. JCU gives me the chance to experience that every day, while also studying what fascinates me the most. The University has a large international community, full of students and faculty from a variety of locations.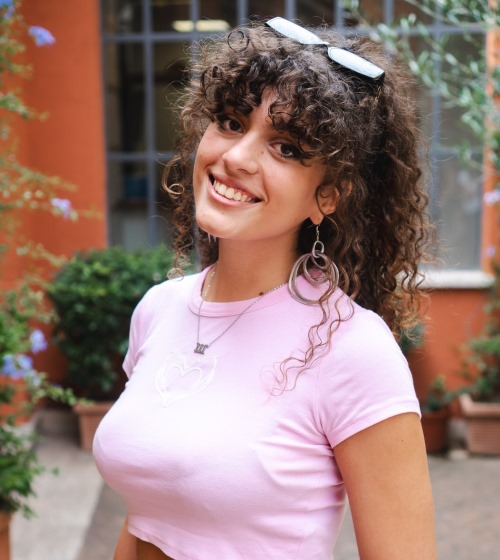 Francesca Visconti - Psychological Science/Legal Studies (Class of 2026)
Hometown: Naples, Italy
I was born and raised in Naples. I love the American academic system and college life, so JCU is the perfect fit for me. Here, I combine the benefits of living and studying in my home country with an American liberal arts education. John Cabot is the perfect place for that because I can follow my passion for Psychological Science and Legal Studies while living in a different, international environment.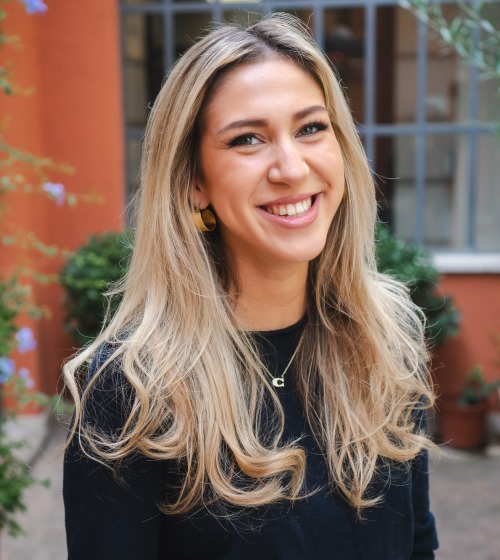 Karla Santillana - Communications / Art & Design (Class of 2026)
Hometown: McAllen, Texas (USA)
I'm Mexican with a sparkle of Spanish heritage, but I have lived in the U.S. my whole life until I moved to Paris when I was 17. There I fell in love with Europe and knew I wanted to stay. JCU was the perfect choice for me because it allowed me to be in an international environment while still pursuing my academic goals. I'm studying Communications with a minor in Art and Design, and I can't wait to help you with your future endeavours!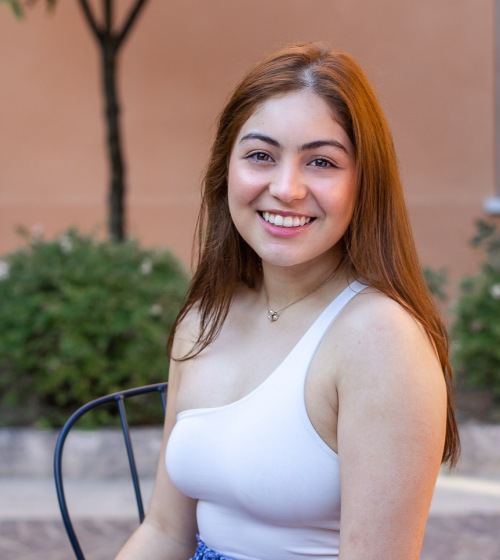 Ofelia Vasquez- POLITICAL SCIENCE (CLASS OF 2025)
Hometown: San Pedro Sula, Honduras
JCU is the perfect community for me to grow academically and personally. I met amazing professors and made great friends. JCU's multicultural environment, engaging extra-curricular activities, and dedicated professors encouraged me to join its inclusive community. If you're looking for an international university where you can grow and broaden your horizons, then JCU is the place for you!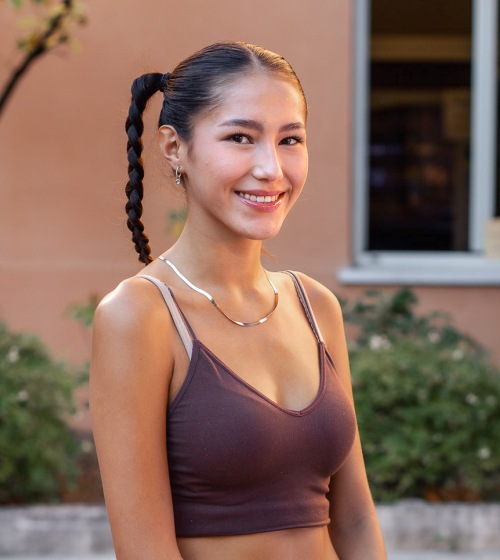 Carolina Miller – POLITICAL SCIENCE/COMMUNICATIONS/LEGAL STUDIES(CLASS OF 2023)
Hometown: Rio De Janeiro, Brazil & Rome, Italy
My father is French- Brazilian and my mother is Bolivian- Filipino. I grew up as a third culture kid in Brazil, USA, Chile, Costa Rica, and Italy. At JCU, I've found diverse peers from multicultural backgrounds that make me feel at home. I'm part of the Women's Leadership Initiative where I create fun events and fundraisers. With JCU's support I've had the opportunity to grow and learn both inside and outside university walls.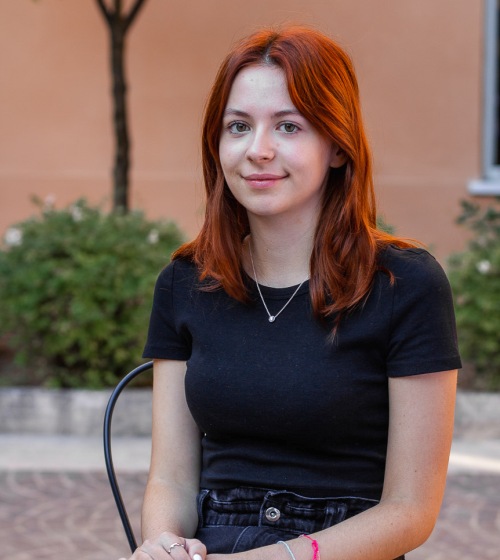 Anita Finco – INTERNATIONAL AFFAIRS/LEGAL STUDIES (CLASS OF 2024)
Hometown: Udine, Italy 
Growing up in a small town in the north of Italy, I have always wanted to study in a multicultural environment, which is what John Cabot has allowed me to do. Here, there is always something new to learn about people, cultures, languages, and perspectives. Despite the great diversity of the students at John Cabot, the university and the student body make everyone feel at home and at ease.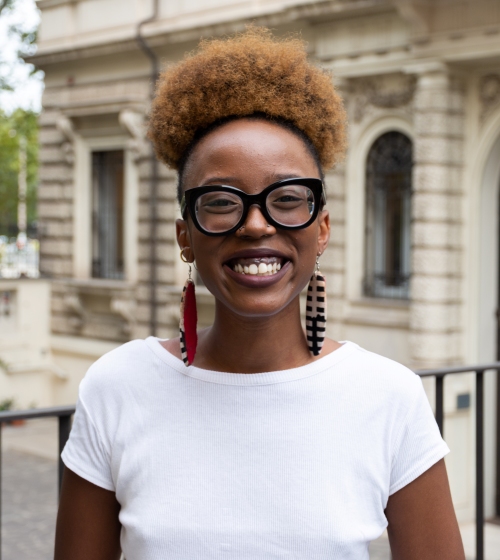 TEMASHENGU N. LITCHFIELD-TSHABALALA - English Literature/Communications (Class of 2024)
Hometown: Johannesburg/Pretoria, South Africa
I'm from South Africa and Eswatini. Before coming to JCU I thought that being a writer, a filmmaker, a literary critic and a media analyst were disconnected and I couldn't learn or do all of them. At John Cabot University, I had the opportunity to combine such different disciplines. The teaching style, academics and international space continuously open my mind to new concepts, ideas, theories, cultures and experiences.