Marija Govedarica Memorial Scholarship
This scholarship is in memory of Marija Govedarica (Class of 2003), a beautiful woman, friend, confidante, and inspiration who passed in July 2017. She was an example of what you can accomplish with unwavering passion and persistence. Marija's friends and family have established and financed the memorial scholarship in her name to perpetuate her memory, and to promote the study of International Affairs and Political Science at John Cabot University.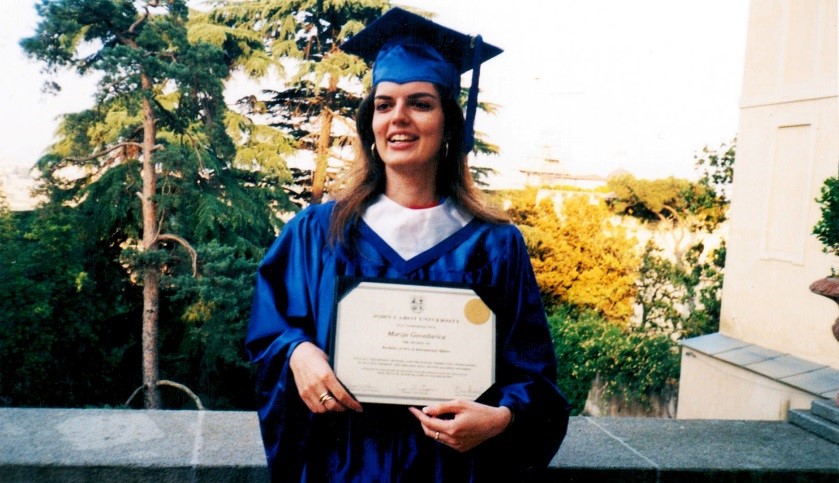 Scholarship Overview
Award amount: €7,000 disbursed throughout the duration of the awardee's studies at JCU
Eligibility Requirements
Incoming JCU degree seeking students from Serbia, Bosnia Herzegovina, and Montenegro

Majors: International Affairs and Political Science

Application Deadlines:

Fall – March 15th

Spring – November 15th


GPA Requirement: 3.0
Apply for the Marija Govedarica scholarship.