Senior Class Gift
The Senior Class Gift is an opportunity for the graduating class to make a collective contribution for future generations of JCU students. A donation (or 'gift') of any size can make a difference.
When you graduate from John Cabot University you become a lifelong member of the JCU Alumni Association and your JCU degree will open new doors of opportunity. By giving to the Senior Class Gift you are making a direct impact on JCU today, as well as leaving a legacy for the future.
the impact of donating to the class gift
The Senior Class Gift has contributed to a Scholarship Fund awarded to an incoming student seeking financial aid, helping in the collective mission to keep a JCU education affordable and accessible for every student. Other possibilities include a water bottle filling station, to leave your legacy at JCU while protecting our environment, or a bench, one of the most visible legacy gifts a class could provide.
If you have any other ideas for a gift that are inclusive and useful for the JCU community, email [email protected]
DONATE TO THE SENIOR CLASS GIFT
You can either make a donation online or in person at the Office of Development & Alumni Affairs at the Critelli Campus.
If you have any questions, please contact [email protected].
Class Representative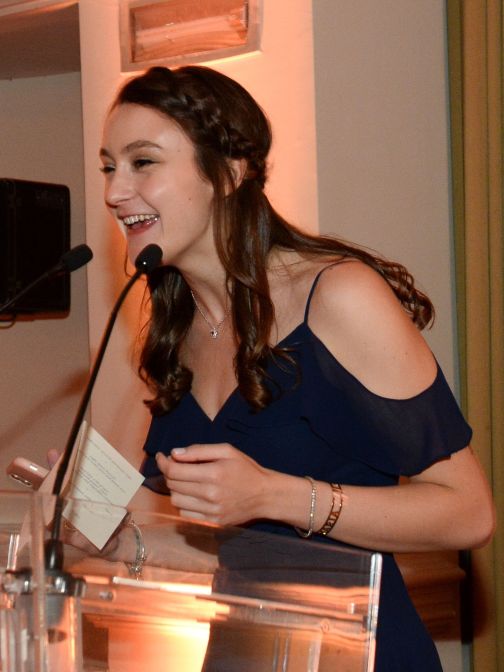 Maria Young -
International Affairs
The graduating class of 2022 joined forces and raised over a thousand dollars, a donation that will contribute to an incoming student's scholarship to aid his/her financial needs. The two years of pandemic had set aside graduating traditions such as Commencement and the Senior Class Gift, so this year was a special one for the Class of 2022. We are grateful to JCU who will cover the rest of the incoming student's scholarship expenses. Donors of the Class Gift may be found in the list below.
Here's to hoping this tradition will pull through the years, Ad Maiora!
Honor Roll of Donors
Your class will forever play a significant role in helping JCU support talented students. Every student who donates will be recognized in our Honor Roll of Donors.