Counseling and Mental Health
Student Counseling Services
The JCU Counseling Center offers students in Italy short-term individual counseling sessions in English and Italian, both in presence and remote. Our psychiatrist is also available for evaluations, medication management, and follow-up appointments. Our services are an included part of the Rome Campus experience and are covered by tuition.
There are many challenges that can affect your academic and personal success and stability, ranging from concerns regarding transitioning into a new culture to stress, anxiety and depression. The JCU Counseling Center can also be an opportunity for you to reflect on personal concerns central to your wellbeing, with respect given to your race, religion, sexual orientation, gender identity, national or ethnic origin, status as an individual with a disability, genetic information, or other protected classes.
Whether you are struggling with relationship or family issues, difficulties adjusting to university life, alcohol or drug use, self-harm, culture shock or any other problems that are weighing on your mind, our team of counselors is here to support and guide you.
Request an appointment here by writing to us and attaching your class schedule.
Canceling an Appointment
If you must miss a session due to illness or emergency, please contact the center to cancel the appointment 24 hours in advance. Services at JCU Counseling Services are offered on an appointment basis. Time is reserved in our schedules whenever a student requests services. We also provide email reminders to help students attend these appointments. Canceling or missing appointments without notice causes problems that go beyond a financial impact on our center. When an appointment is made, it takes an available time slot away from another student, and missed appointments delay the delivery of health care to other students, some of whom are in crisis.
No-Show Policy
You should be aware of the following policy that exists at Counseling Services regarding missed appointments. This policy is necessary in order to serve as many JCU students as possible and we regret any hardships this may cause.
Any student who misses two consecutive counseling or psychiatric appointments, without prior advance notification, will be unable to schedule additional appointments with Counseling Services for the remainder of that particular semester.
The above policy does not apply to crisis situations. The center is always available during regular office hours to any JCU-enrolled student experiencing a crisis or psychological emergency, regardless of prior missed appointments.
Privacy and Confidentiality
Our counseling services are completely confidential. Due to current health and safety regulations, our counselors work via telehealth in compliance with HIPAA and GDPR using encryption. Intake assessments and follow-up appointments as needed are conducted in-person in our regularly sanitized Counseling Center.
MINDFUL COMPASSION: MEDITATION GROUPS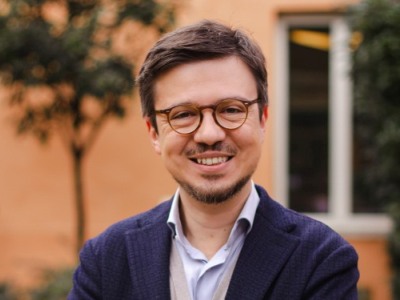 Relax and reconnect with your body and your mind in a safe space, guided by our mindfulness coach. Join Dr. Domenico Scaringi in a non-clinical, guided group session, and learn how to be kind and compassionate with yourself and others.
Dr. Scaringi will offer two mindfulness groups each week: Tuesday at 1 pm, and Thursday at 4:30 pm, in the Counseling Office.
To register, please email [email protected], as the groups will host a maximum of 8 students each session.