Media Production Facilities
The Media Production Facilities support a wide range of audio and video production activities, from screenwriting through principal photography and onward to editing, visual effects, and musical composition. Students, faculty, and staff make use of Panasonic camcorders and Canon cameras, Tascam and Zoom audio recorders, and Rode microphones in order to create beautiful images and immersive soundscapes.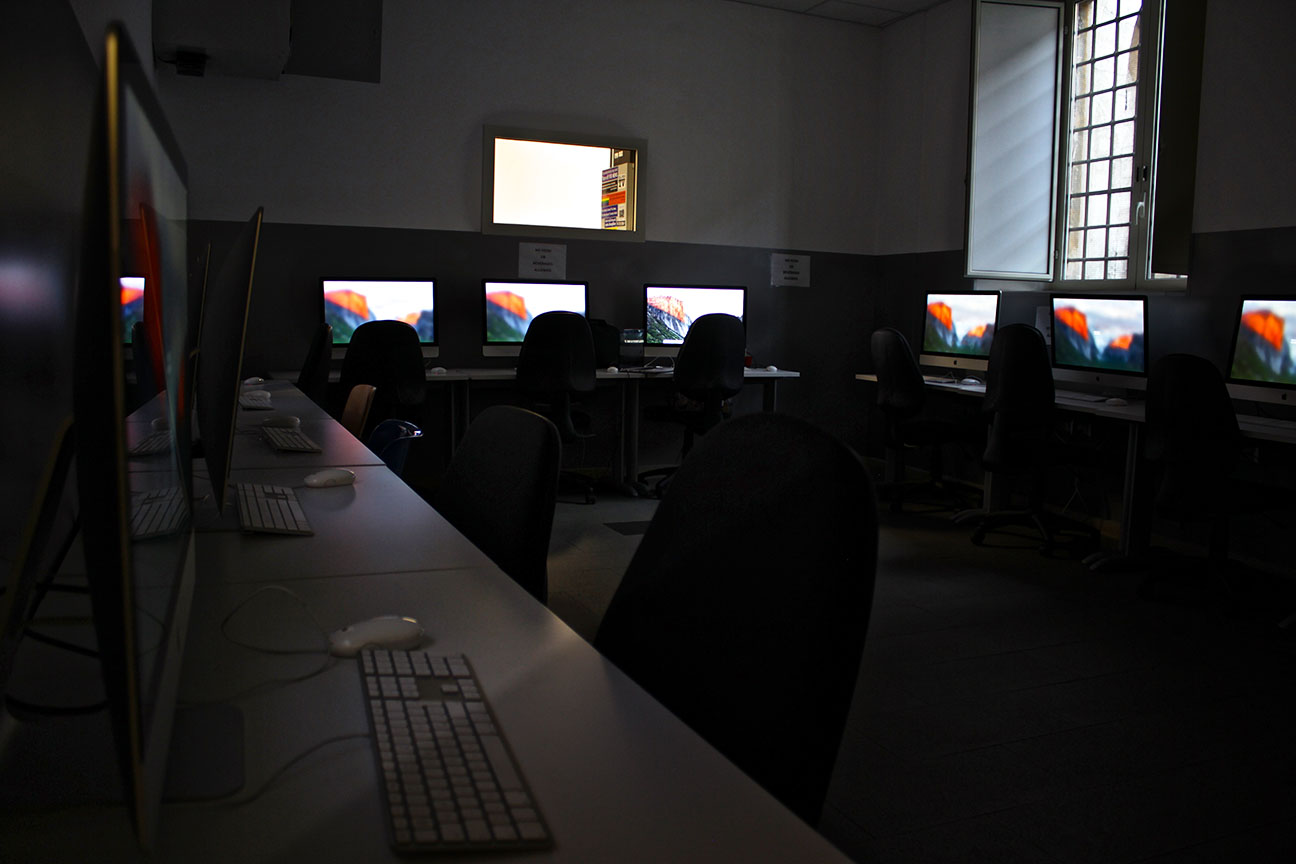 Digital Media Lab
Students edit their work in a lab equipped with a dozen 27" Apple iMacs running Adobe Creative Suite as well as Apple's professional applications (FCPX, Logic Pro X, and Motion). Each workstation includes Sony 7506 headphones for critical monitoring during mixing and mastering as well as a MIDI keyboard for crafting original music.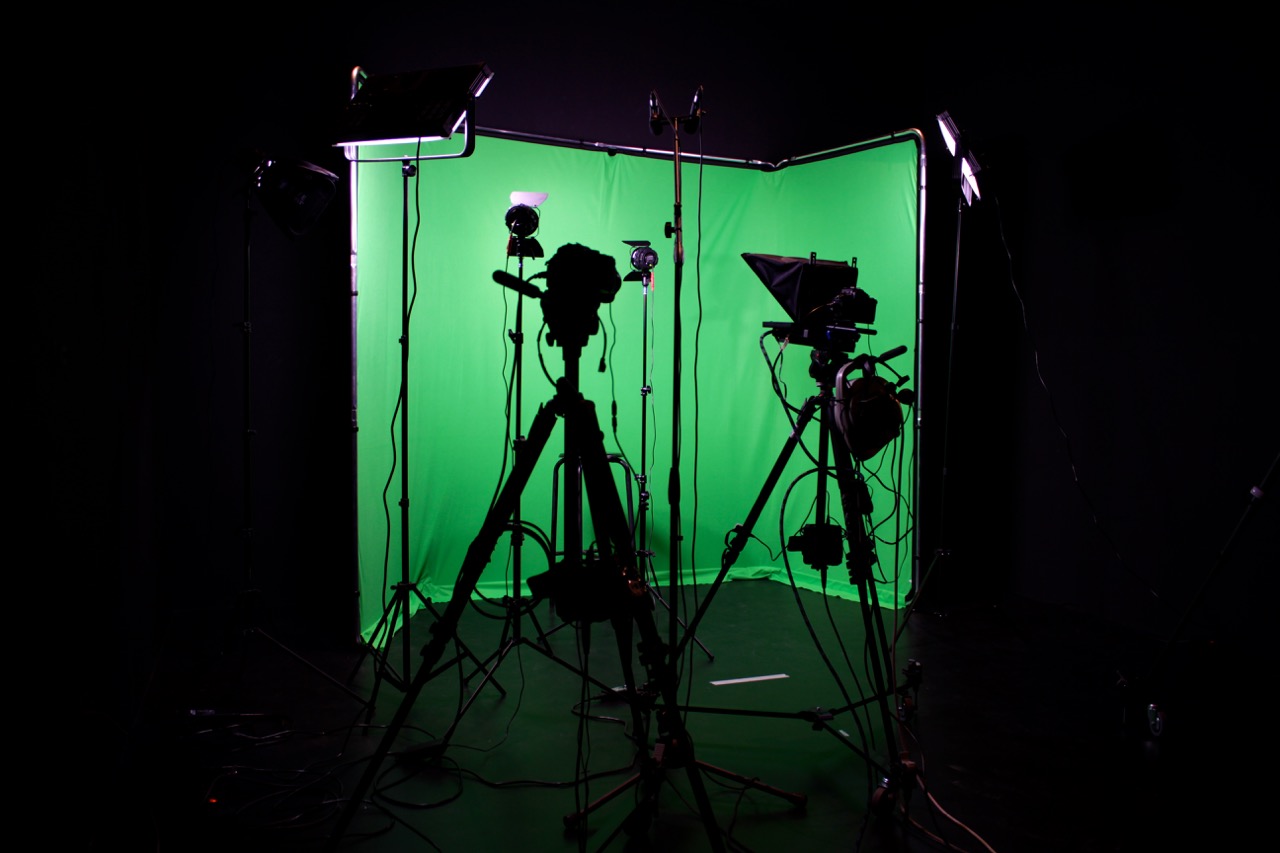 Tv Studio
The TV Studio features a suite of Panasonic mirrorless camera feeds, a Newtek Tricaster and control surface. A teleprompter, talkback system, green screen, and a flexible studio lighting package complete the facility and put professional multi-cam and live streaming capabilities in the hands of the entire JCU creative community. Watch JCU TV.