Competitions
Competitions play an important role in the entrepreneurial learning process, helping participants hone the skills they acquire in an academic setting, giving them access to the entrepreneurial ecosystem, and encouraging them to pursue their innovative ideas effectively. John Cabot University designs competitive formats and partners with other organizations to offer students and alumni a variety of competitive opportunities in which to grow personally and professionally.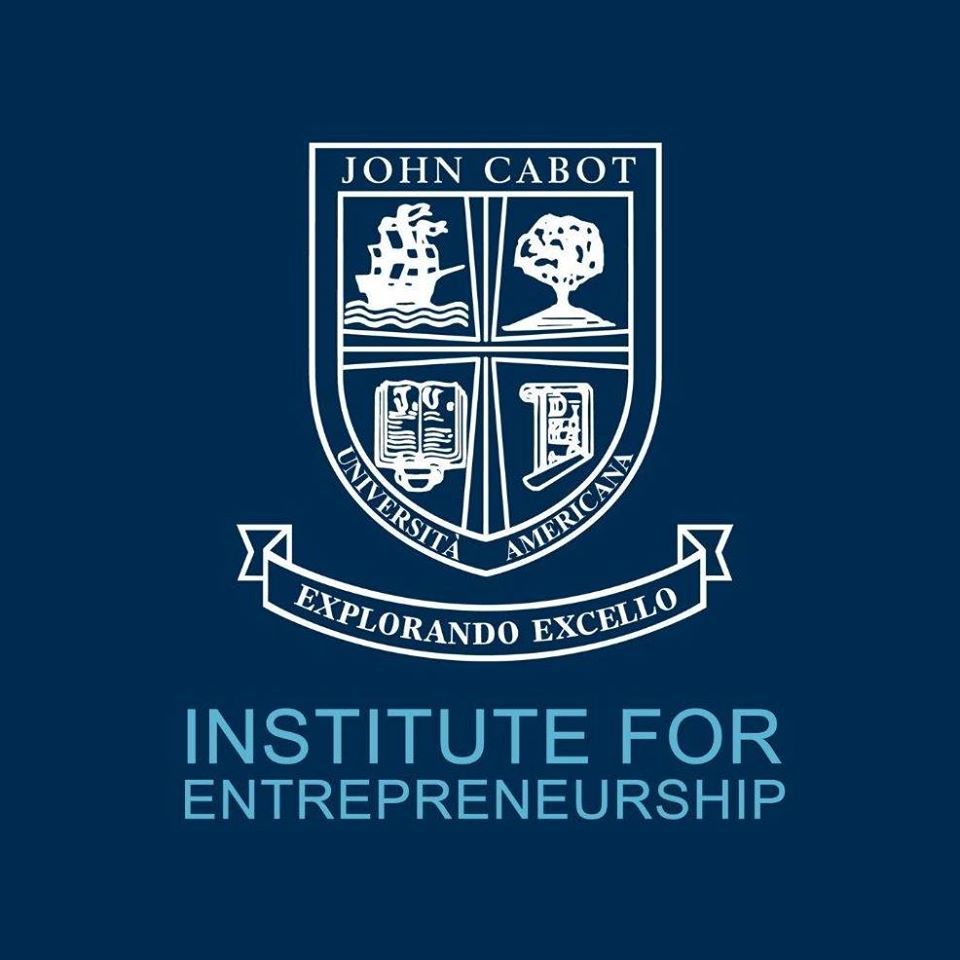 Elevator Pitch
An Elevator Pitch is a quick way of putting across the fundamental elements of a project, a business idea, a social cause or even one's professional qualifications and capturing the other person's attention to prompt him/her to action. The JCU Elevator Pitch Competition is a one-minute, no-visuals presentation testing students in skill. Intimidating as it might seem, the Elevator Pitch is an opportunity for students to become better speakers in a world that requires a high level of persuasive abilities.
Startup Lab
The Startup Lab is the entrepreneurship program by Roma Tre University open to all university students, former students and professionals who want to experiment with their entrepreneurial skills and validate a business project. Participation in the program gives access to a European community of talented professionals, as well as a network of mentors, investors, accelerators and startups. Participants will learn about team building, problem statement, customer discovery, business modeling, creating a minimum viable product and pitching to an investor.
Note: counts towards the Certificate in Entrepreneurship.
Challenge
Organized by the Bengis Center for Entrepreneurship and Innovation (Ben-Gurion University, Israel), the Challenge is an open-innovation platform. A global company presents a real-life challenge it is facing and asks students for their best ideas to solve the problem. Students from any discipline can submit their best idea for a chance to win prizes, tackle real-life problems and of course, have fun! In the process, they will gain knowledge about social impact, impact investing, triple bottom line, circular economy, the UN's 17 sustainable development goals (SDGs), corporate social responsibility (CSR) and crating shared value (CSV).
Note: counts towards the Certificate in Social Innovation.
Competitions for high-school students
ITALY STARTS
Italy Starts is a Peer-to-Peer Entrepreneurship Mentoring Program in English. Participating JCU/partner university students (Mentors) volunteer to work with Italian High School Students (Mentees) to solve real business problems or develop business models for their business or social venture idea. Mentees will be required to deliver (via video recording) a short PowerPoint presentation at the end of the program. This program is aimed at third and fourth-year students enrolled in Italian high schools as part of the Percorsi per le Competenze Trasversali e per l'Orientamento program (40 hours).
ITALY PITCHES
Italy Pitches is a national English-language pitching competition for Italian high-school students. Participating students will select a non-profit organization, study it, and create a pitch to convince the audience to donate to its cause. For the final competition, participants will submit a video recording of their pitch for evaluation by a jury and for a public opinion vote. This activity offers 10 hours for Percorsi per le Competenze Trasversali e per l'Orientamento.